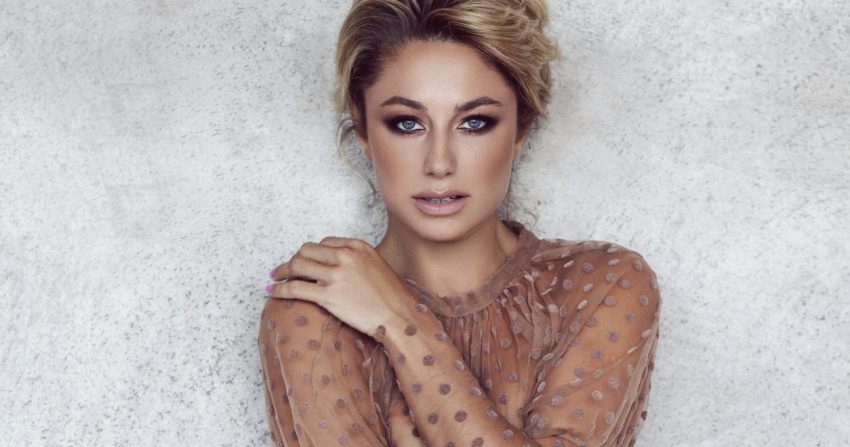 Natalia Gordienko won the Moldovan national selection with her song "Prison". Would she have reached the final? It wasn't an obvious qualifier, though some did notice the song grew on them.
After participating for Moldova in 2006 together with Arsenium and the song Loca, Natalia Gordienko was supposed to return this year as a solo act with her song Prison. It is penned by the famous Eurovision star Philipp Kirkorov, so it got quite some attention in the national final season.
Moldova stayed in the semifinals last year with Ana Odobescu and her ballad Stay. Even famous sand artist Kseniya Simonova did not help Anna qualify. Moldova's best achievement in the Eurovision Song Contest was in 2017 when in Kyiv, Sunstroke Project finished in a 3rd place with their dance song Hey Mamma.
So what do we think about Natalia's Prison? The views of some of us here at EuroVisionary are as follows:
Josef – Prison is not a song I loved from the beginning. Actually, after seeing that Philipp Kirkorov is behind it, I was sceptical. And the song proved to be good. But not for the present. I mean, if this would be sent to Eurovision in early 2000s, then it would be a real contender to win. But not in 2020. I have to admit, though, that Natalia Gordienko is a beautiful woman and a good performer. Her singing is very good, only the song is out of date. With a better and more current song, she could have dreamt about qualifying in Rotterdam. Even in 2021 if she is sent by Moldova. As their national final is nothing that needs to be organised (as we saw this year with many question marks around this year's edition), I would not be surprised to see her going again. Especially when she has Philipp Kirkorov in her team.
Michael – Thought I liked this one at first but not really sure what I was listening to. This is another one from this year totally lacking any sort of melody, so probably would languish in the semis.
Alvaro – The song is way better than their 2019 entry. However, Prison has not something that makes it distinguishable. Just not too bad, not too good. It is not impressive for the jury vote to save it and it is not televote friendly.
Theo – I could not think who Moldova was for a moment and I am not sure that that's good when it happens with Eurovision entries. Nevertheless, there are dramatic elements – quite appropriately for a song called Prison – that I do like. I also find that the song gets a bit repetitive however. The staging for the national selection does not really work for me. I would have preferred something a bit sleeker and more dramatic (sub lit, even) to go with the atmosphere of the song. Not sure it would have been a qualifier.
Ashleigh – There is a song of this sort at every Eurovision. There is nothing new about it, but it is still a pleasant song. I particularly like the strong drums in the build up to the chorus. If this qualified, I'd have predicted it to finish in the upper to mid right hand side of the leader board.
Elvir – While listening to it for the first time, I didn't like Moldova's entry at all, but then grow to like it after listening to it repeatedly for several days. What I like about Prison is a dark and dramatic mix of pop and ethnic music. On the negative side, the song is a bit too repetitive. The overall impression is positive though.
Stay tuned – tomorrow, we will be discussing another entry from what would have been Rotterdam 2020!
In the meantime, you can listen to Natalia Gordienko's Prison in the video below:
This reflection article is based on the author's own personal experience. Views expressed belongs to him or her, and are to be seen as unrelated to EuroVisionary.com.