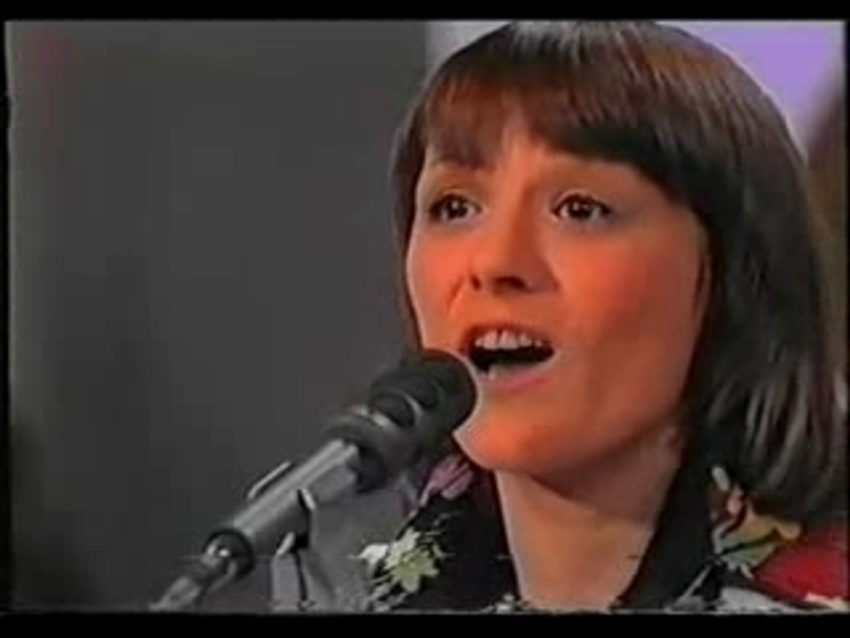 Having won the Eurovision Song Contest in 1971 with Severine and 'Un Banc, Une Arbre, Une Rue', Monaco tried their luck again with French singer, Marie in 1973 with a similar topic in 'Un Train Qui Part'.
Marie performed in position 6 with a song about a girl from rural France leaving her home town to begin life's adventures in the French capital, Paris. So many French songs were successful around this time, with stories of memories or building futures. Marie had a very powerful voice.
As Eurovision 1973 featured a live orchestra, the brass instruments in this song are very noticeable, and feature heavily in the song. The melodic song was expected to do well for Monaco, but ran up against equally melodic tunes from fellow French chanteuse Anne Marie David representing Luxembourg, and future massive hit Eres Tu by Mocedades representing Spain. Consequently Marie ended up mid table in eighth place.
Un Train Qui Part – opinions from fans
In order to find out what Eurovision fans today think of  Monaco's 1973 entry, we asked our Eurovision Fan Panel. It includes team members as well as fans from all over the world.
Ashleigh K. – French always sounds so good in this era of music. I really like this entry a lot..it reminds me of a song that you would hear in a musical..the kind where people appear from nowhere and all of a sudden know all of the choreography.
Sara T. – I had never heard this song before but I really like it! I like the energy of the song and the balance between the verse and the chorus. I didn't particularly enjoy the singer's voice though, she sounds nervous and too shrill. But the song really stills to my head, and I'm sure I will listen to it several more times.
 Richard C. – On a positive note, it's a lively little number from Monaco. The composition and live orchestra definitely play a part in the live performance. I do miss the live orchestra. However Marie's vocals are not strong at all, quite screechy at times. It really is unfortunate and it certainly is just an average song from this period in my opinion.
Vivienne F. – I love all the songs in the 1973 Eurovision! Why, because it's the one I remember the most at 8 years old. I love this one because of course it is in French, I love French, and there were four French songs that year, and one with a bit of French, and the winner was in French. I enjoy the tempo of the song, nice and fast at the chorus and fairly serious at the verses like she is saying something important and a bit sad. Oh the orchestra! I love the trumpets. A special memory for me with my family.
Charlotte J. – I am having a connection problem when it comes to this song. I do kind of enjoy the song when listening to it, but it's like it goes in one ear and out of the other one right away. It sounds ok, but it doesn't do anything to me, and it's forgotten even while listening to it. Sorry.
Alvaro S. – The verses of the song distinguish themselves from the chorus. While the chorus is very colourful and makes me think about a journey in the verses Marie sounds like she was telling a story. I like how the song grows. And she had a good voice. Actually it sounded that her voice overshadowed the backing vocals and even the orchestra.
  Bernard D. – Marie with "Un Train qui part" succeeds in bringing Monaco to 8th place in the competition. I still have not recovered …. The melody is pleasant and the musical style is very "70s", it is not to displease me, but I never hung on the whole of the song. What bothers me the most is Marie's nasal voice which can be heard more live than on the studio version. Really Disappointing
Michael O. – I had this one second back in 1973, preferring Spain, but I still think this is a wonderful entry. The theme of leaving and visiting new places always appeals, and when the song is in French it has more feeling This was a strong year for songs and I expected Marie to finish a little higher, but back then the voting depended on the thoughts of one person.
Marie – a mini biography
Marie-France Dufour was born in Nancy, France in 1949, one of four children in the Dufour family. At the age of 22, Marie recorded her first hit single, Souviens Toi De Moi, scoring her first hit Soliel, later that year. Soliel was first released as a B-Side.
In 1972 she released her self titled album Marie. Impressed with her vocal prowess, she was asked to represent Monaco at the Eurovision Song Contest in 1973. Un Train Qui Part finished in equal eighth position.
Marie went on to cover her own version of ABBA's S.O.S in 1976. She then stared in Les Miserables playing the character, Eponine.
Married in 1974, Marie gave birth to her child Zoe, and later disappeared from the music scene. Sadly it was later discovered that Marie had been suffering from incurable leukaemia and passed away on 18 October 1990, at the age of 41.