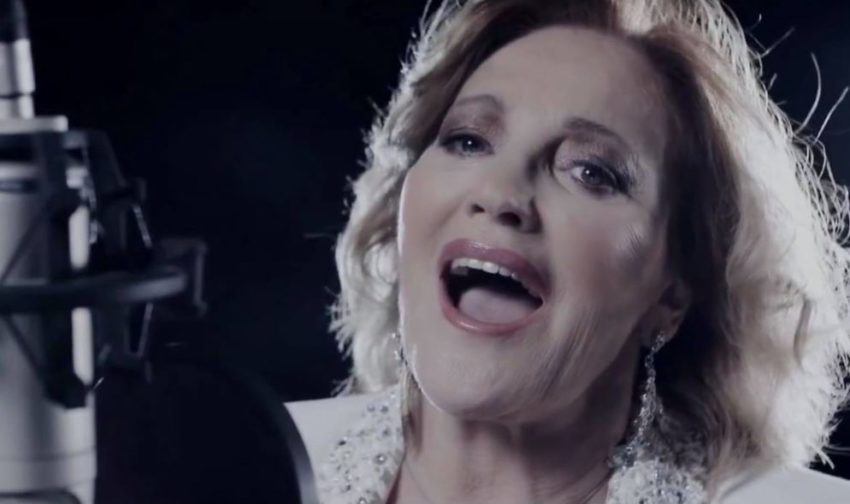 Croatian diva and former Eurovision participant on two occasions, Tereza Kesovija, has recently released a new single "Ima Te". It's a powerful love ballad that reminds us of, that love leaves a memory no one can steal.
In just few days on October 3rd, Tereza Kesovija will be turning 82 years old. However, she is still going strong when it comes to making rememberable music. Recently, one of the biggest names in history of Croatian pop music released a new track Ima Te which translates to There Is You.
It's a very powerful and emotional ballad about memories of love. With her magnificent voice, Tereza is telling the story about a great love from the past which is still alive as she constantly can see it, smell it and feel it as well in her surroundings:
I see you sometimes
In the pale darkness of a blink
And I realise you're gone
But even that doesn't stand between us.

Lyrics from "Ima Te"
Ima Te is written by Aljoša Šerić and produced by Goran Kovačić Gorki. Katja Restović was responsible for making the video for the song which was filmed in Istria. Interesting is the fact that the last video for one of Tereza's songs was produced five years ago.
In the video for her latest song, Tereza Kesovija reminds pretty much of the famous Hollywood actress and Princess of Monaco, Grace Kelly. Actually, it was Grace Kelly who chose Tereza to represent Monaco in the Eurovision.
Tereza Kesovija in the Eurovision Song Contest
Tereza participated in the Eurovision Song Contest twice. As mentioned above, the Croatian singer was chosen by Grace Kelly to represent Monaco back in 1966. Tereza's song Bien Plus Fort (Much Stronger) finished last in the final with zero points.
Six years later, Tereza represented Yugoslavia in the contest which was held in Edinburgh. This time, she had much more success as her song Muzika I Ti (Music And You) came 9th in the final.
In the video embedded you can listen to Tereza Kesovija's latest release: