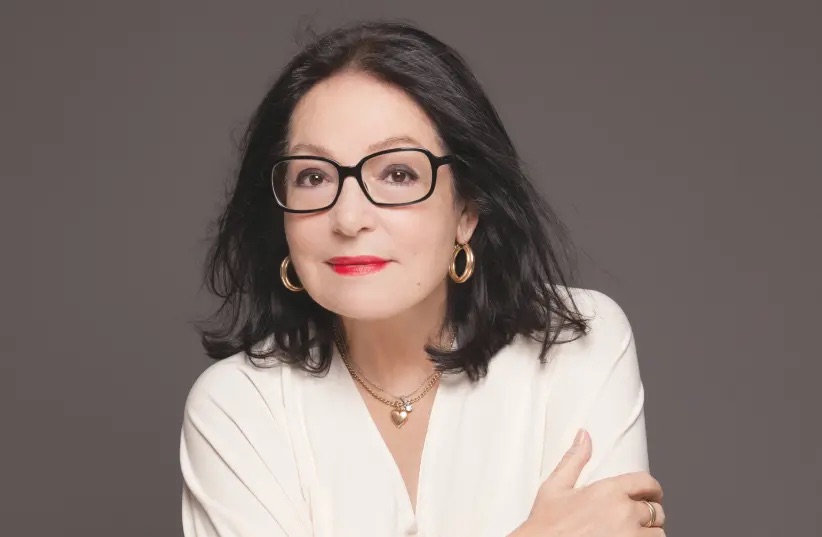 Nowadays, no-one would even dream of Nana Mouskouri having any connection to Luxembourg, but way back in 1963, she represented the country at Eurovision with the song 'À force de prier'.
Three years in to a successful career in her homeland, Greece, broadcaster RTL asked Nana to represent Luxembourg at the Eurovision Song Contest 1963, to be held in London.
On March 23, 1963, Nana performed her song last in the contest, which saw sixteen competing nations. Her song,  À force de prier written by Raymond Bernard and Pierre Delanoë, was a smooth French ballad, lacking any Greek elements.
Despite the great draw, only six countries awarded any points to Luxembourg, with France and Germany finding the song most worthy of points. Nana ended up with 13 points, finishing in 8th place.
À force de prier – opinions from fans
In order to find out what Eurovision fans today think of this entry from Luxembourg, 1963 we asked our Eurovision Fan Panel. It includes team members as well as fans from all over the world.
Michael O. – not the first time, the juries got it wrong, but it's obvious there were three stars in this year's contest, Esther Ofarim, Francoise Hardy and Nana. This is a melodious little ballad, which is only dated by it being from 1963, but could still be enjoyed even to this day.
Martti I. – Once in a while something special arrives just like this entry. So powerful and full of passion in both versions. My number one, my winner candidate and still one of the big favourites of eurovision ever.
Frank S. – First of all: as an-ESC fan how can you NOT love Nana Mouskouri – or I am getting really old, but I grew up with her songs! Haha…
I listened to this song again and was swept back to the days when I wasn't even born, but recognised that amazing voice immediately! And though it isn't exactly my favourite Nana-song, I loved it! It makes me long for the orchestra and good singers. The song very '60s and not a winner, but love the music and voice.
Quique B. – I could simply say that this is a great classic, but that wouldn't do it justice. A force de prier is even more, it's a masterpiece. Much more than the winner that year and probably equally as good as the robbed Switzerland. Yes, two masterpieces in the same year. Today it's difficult to find one in the decade but in he 60s these things happened. Nana did it perfectly, just like the lyricist and the composer.
Alvaro S. – This song is 'sober' that is well performed but it lacks something to make me feel engaged. The more emotional part of this song takes too long to arrive when I had already lost my attention. But Nana's voice is very good.
Steve P. – Ballads were all the rage in the contest in the 50s and early 60s, but this is superior to most of them. I suppose an international star like Nana (even though she was only a couple of years into her career) wouldn't have put her reputation on the line with anything sub-standard. Quite craftily, it builds towards its peak at the end almost un-noticed. I think, although a song like this probably wouldn't be entered in the contemporary contest, it wouldn't sound out of place with a slightly different arrangement.
 Doina A. – Such a lovely, elegant singer! By the power of prayer for love, invoking all gods of love, singing the lover's name as a poem, searching for happiness! The lyrics of the ballad flow just like a sparkling, pure water, on the chords of the song. Nana is so appropriate for the song, her stage presence is beautiful. I really enjoy watching this nice video, with the scent of the '60s!
Josef S. – What a lovely song it is! It has everything I love in French songs. Nice melody, good lyrics and Nana is a really good singer. This is what we nowadays call "full-package". To me this is a winning material.
Lauren O. – Despite the contest being held, many years before I was born, I can see the talent in this singer. My dad tells me Nana became a huge star all over the world, and after listening to this song, and hearing her sing, I can easily see why.
The video of Nana's performance can be watched below, and a brief biography of the star, follows.
Nana Mouskouri – a brief biography
Brief could never do justice to the hugely successful career of Nana Mouskouri. Born in Crete on October 13, 1934, Nana scored her first international hit in 1961 with the classic, The White Rose Of Athens. Later she represented Luxembourg at Eurovision wearing her now trademark glasses with À force de prier.
Releasing records, in practically every language, Nana has released over 200 albums over Europe. She was especially successful in the U.K where she hosted her own Television show from 1968-1976. Despite her popularity on television and as a live act world-wide, she only scored one British hit, with Only Love, a number 2 in 1986.
Despite being Greek, Nana has lived mainly in Paris, France, but represented Greece in the European Parliament in the nineties. She now resides in Switzerland.
It is reported that Nana has sold over 350 million records, which if true, makes her the biggest selling female singer of all time, with a net worth of $280 million.