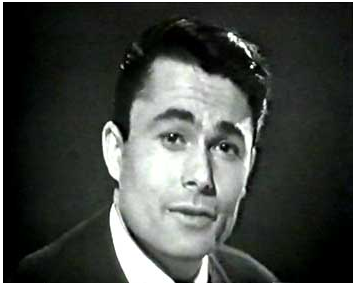 At the 1963 Eurovision Song Contest, France earned themselves a fifth place. Alain Barrière represented the country with the song 'Elle Était si jolie'. Has this song been overlooked with Denmark's victory stealing the entire spotlight?
France has tasted victory 5 times: Their glories started in 1958 with Andre Claveau. They also won in 1960 with Jacqueline Boyer, in 1962 with Isabelle Aubret, in 1969 with Frida Boccara (shared the victory with Spain, Netherlands and United Kingdom), and in 1977 with Marie Myriam. They achieved their highest votes in 2016 when Amir got 257 points with his J'ai Cherché. However, it was only enough for Amir to achieve the 6th place with that point.
Alain Barrière's Elle était Si Jolie was chosen to represent France on the 23rd March 1963 by the French bradcaster RTF. The song eventually came 5th with 25 points, but won the hearts of many listeners around Europe.
Elle Était Si Jolie – opinions from fans
In order to find out what Eurovision fans today think of this French entry from 1963, we asked our Eurovision Fan Panel. It includes team members as well as fans from all over the world.
🇩🇰 Charlotte J. –  You can't blame a Dane for Denmark 1963 being the only song, she remember having heard from that year, can you? Can you blame me for saying that this French entry doesn't at all match the quality of the Danish entry? I hope not. It's nice enough to listen to, but sorry, I will soon forget that I have heard it. That year is all about Denmark for me
🇫🇮 🇨🇴 Alvaro S. – I love the 1963 song contest in general. The aesthetics of the live performance were the big first attempt in Eurovision to improve the quality of live TV using new techniques. Kudos to the BBC for that. Elle Était Si Jolie is so beautiful as the muse of this song. I can feel the melancholy and the feelings of the song. Alain's voice in this song is powerful, gives us this message while at the same time sounding fragile as the pain he is trying to transmit. Beautiful.
🇮🇪 Paul K. – This song is truly magnificent! The melody and his voice is just lovely to listen to. And the effects with her popping up in the middle is, I would say, considered to be groundbreaking for it's time, so I highly commend the song on that front. Absolute masterpiece and I say 9/10 for this. Would have been a winner worthy song.
🇬🇧 Michael O. – This is a pleasant enough entry, typical of the sounds of 1963, or was it? As this was when the Beatles were kicking off. A song to be heard while walking along the Seine, but as with all these early songs it blended in with all the others, and it possibly could have won, or as it did, finish fifth. A standard French chanson.
🇨🇿 Josef S. – I already mentioned that I love France, especially because of French language. And therefore it is no surprise that I like this old classic Eurovision entry. Such French ballads are songs I love even outside of Eurovision. It is well sung, the lyrics are about love which is good for such a song and the instrumentation suits the song really well.
🇳🇴 Robert I. – In general, I like the french chanson genre. This entry however is not one of my favourites. I find it too repetitive and a bit boring, although the artist has a good voice.
🇹🇷 🇫🇷 Egemen O. – I had never listened to any song from the 1963 edition of ESC but Dansevise till now. This song is about a man who is missing a woman who was too beautiful in order to dare to love her and who cannot forget her, simply. Apart from that, I really liked the song (reminds me of Joe Dassin a bit) and I think it should have won the contest considering that the staging is magnificent for that epoch. Unfortunately, we lost him last year. Rest in peace…
🇩🇰 Alberte B. – I think it's a beautiful song, and Alain Barrière sing it so well. However, for me it's not that memorable, and it seems like a cliche entry like many others from the first Eurovision Years. I might be biased, but Dansevise deserved the win.
🇺🇸 Grace W. – The song sounds ahead of its time in comparison with some of the other songs in 1963. At first listen, it seems a bit repetitive but the tune isn't easy to forget so it may grow on someone after a while. For me, it's a 7.5/10.
🇹🇷 Gunec G. –  I sure have a thing about French chansons as I do about Portuguese Fado. When I watched Eurovision 1963 last week again, this song suddenly struck me. The dancing girl, the singer's velvet voice and charisma, the romantic melody took me to another world. I was not born yet in the 1960's but I love the soul, heartfelt and innocent romance of the decade.
🇬🇧 Ashleigh K. – I admire how France always sing in their own language. It's something I wish more countries would do at Eurovision. I can see the beauty of this song but I think it's too old sounding for my tastes.. It sounds like something from an old black and white movie.
Enjoy Alain Barrière's performance from the 1963 Eurovision Song Contest in the embedded video. Below the video, you can read more about Alain Barrière.
Alain Barrière – a mini biography
Alain Barrière was born on the 18th of November 1935 in Brittany, France. Despite his education in engineering, his heart always pounded for music and he chose to make a career out of music. His career started by winning a local music festival with his song Cathy written by himself.  Elle Était Si Jolie turned out to be one of the biggest hits of his career after he took it to a fifth place at the 1963 Eurovision Song Contest.
After Eurovision, he released a single named Ma Vie in 1964 which has become a big hit and a classic. He also tried acting in 1965 with a leading role in a horror film named Pas De Panique. In the early 1970's, he established his own record label. In 1975, his duet with Noëlle Cordier (France 1967) Tu T'en Vas saw the top of the French charts and was the third best selling single of the year in Switzerland. Tu T'en Vas is also still a golden classic.
Barrière released many singles until the end of the 1970's. He passed away on the 18th of December 2019 due to cardiac arrest.