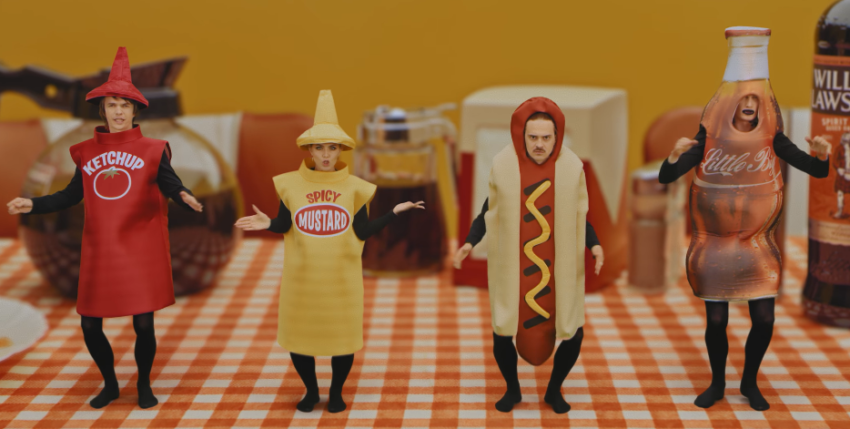 Little Big has not made their fans wait long. The pop-rave Russian band released today their new single "Tacos". This is their second single they released after their 2020 Eurovision song. The song is accompanied by a literary finger-licking video that features all favourite fast food items. A food formula that will make many fans crave for more.
Little Big has released Tacos. This is their second single (the first being Hypnodancer) they released after their Eurovision entry, Uno. In their song, Little Big talk about all the food they want to eat. As the title suggests, the band makes reference to their favourite Mexican food plates: tacos, burritos and nachos. However, the lyrics are a full buffet which includes pizza, curry and sushi. It seems that Little Big like to insert Spanish reference in their lyrics. Indeed, Tacos continues this trend the band follows in Arriba and their own Eurovision song Uno.
In their music video for Tacos, the story from their music video Uno continues. In Tacos, the same character that previously went to the gym is struggling to keep his healthy lifestyle. After exercising, the main character arrives home and is craving for a snack. However, he started having an hallucination in which he sees the band dressed as food items.  As the video develops, we see a food extravaganza. Moreover, the band appears as burgers, Mexican tortillas, pizza, spaghetti among other plates and uses food-inspired accessories.
You can watch Tacos in the embedded video below