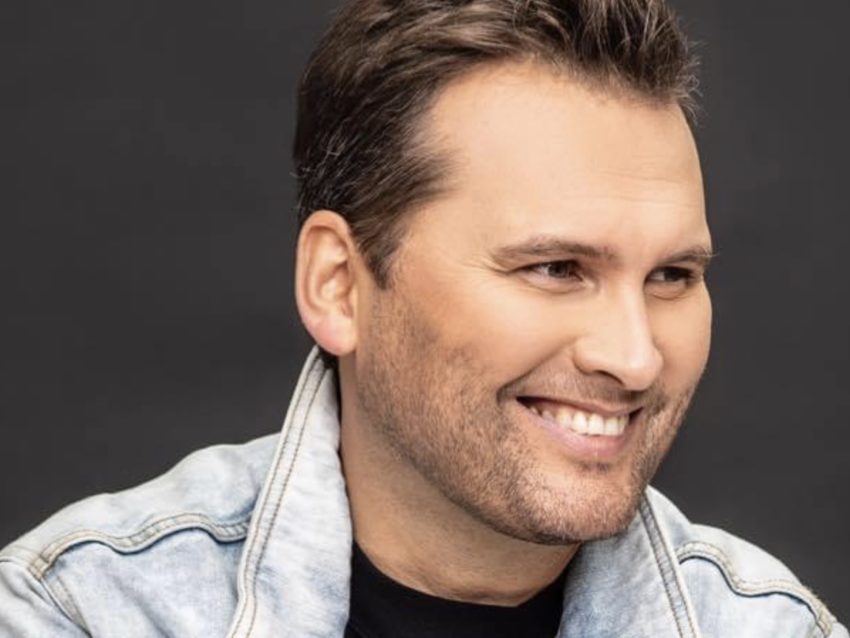 Tonight, the Eesti Laul 2021 semi-final one took place to find Estonia's Eurovision entry. Twelve acts took part in tonight's contest, with six heading to the final.
Twelve more acts will compete in the second semi-final, which will take place on Saturday, February 20, 2021. The Eesti Laul 2021 final will take place on March 6, 2021.
The show was presented by singer and actress Grete Kuld and actor Tonis Niinemets. Social distancing was questionable, with some wearing masks, yet others talking right next to each other. Strange indeed.
During the interval, the entertainment came from Estonian band, Beebiloust who performed Askeldan. Elina Born performed with Villemdrillem, the song Niiea. Elina represented Estonia with Stig Rasta in 2015 with Goodbye To Yesterday. She received her cosmetology licence recently.
The Songs
Tanja – Best Night Ever
This is not nearly as good as Amazing although there is no doubting that Tanja is a great performer on stage. Her name might be enough to get her through, but performing first can't be an advantage. Tanja was dressed in a sparkly dark blue dress with a black garter. She was accompanied by four similarly dressed female dancers.
Hans Nayna – One By One
This is a really good song, and Hans has a nice soothing yet powerful voice. The chorus is really strong, but he's not from Estonia, which may work against him, and second on isn't a good draw either. Hans tried to copy his video tonight, with the two dancers accompanying him. Hans said that he's been living in Estonia for a year, and loves it, as was shown in the preview, as he played in the snow with his children.
WIIRALT – Tulled
This has a good old Country or bluegrass feel about it, with the banjo and all the traditional instruments being used. There's even a bit of a hint of heavy metal with the electric guitars. Despite the mix though, it's a bit of a mess.
Kéa – Hypnotized
This is a good enough attempt, but doesn't have anything to make it stand out from the pack. A bit of electronics keeps it interesting enough for the clubs, but is unlikely to shine at Eurovision. In her spangly silver dress, Kéa, started the song relaxing on a couch, before three male dancers encouraged her to join them on the dance floor. A fine performance.
Andrei Zevakin and Pluuto – Wingman
If Drake is your thing, this equivalent from Estonia should satisfy you. Good on them for trying something a little different for Eurovision. The lads were filmed at the crazy golf, but weren't so good at that. The chaps spent the performance trying to charm two ladies waiting in the bar on-stage. They seemed to succeed and will probably make it to the final.
Karl Killing – Kiss Me
Men strumming guitars sometimes works well enough for Eurovision, and this is powerful enough to head to the Eesti Laul final. Heart felt. Karl sat on his stool, all in black and plucked his way through the song, with a backing group hidden somewhere.
Nika Marula – Calm Down
Nika sings well but this is a bit of an unmemorable tune, although the lyrics aren't too bad. Hit or miss for this to reach the final. Nika performed with two ladies, in a tangled web of string on stage. A male and female backing  singer lurked at the edge of the stage, joining in on the chorus.
Egert Milder – Free Again
This isn't quite as good as last year, and in fact may not even be better than the similar type of song from Karl earlier. Egert has a good unique, well George Ezra type voice and that might just be enough for tonight. He was accompanied by three backing singers, a pianist and drummer, while he himself played his white guitar.
Tuuli Rand – Üks öö
This is a good disco throwback to the early eighties on the dance floor. Good enough as a dance single. Tuuli was in bright green and began her song atop a big red box. This is likely to get lost in the crowd tonight, but a good attempt nevertheless.
Koit Toome– We Could Have Been Beautiful
If Estonia are determined to send Uku back to Eurovision this year, Koit's going to find he should have kept this until next year. This is an exceptionally good song, in Arcade style, but original enough not to be an exact copy. Koit's singing is of the scale, and the male female backing choir elevate it higher. A triumph.
Kristin Kalnapenk – Find a Way
Kristin kind of bangs her own drum, and so she offers this breezy summery jazz number, that's really only popular in its own niche. A five-piece band accompanied her, while as promised she gave the aerobics in the air, a bit of a go. Watch it win.
Ivo Linna, Robert Linna, Supernova – Ma olen siin
If Russia can send the grannies, and the U.K Englebert, then there's room for Estonia's favourite grandpa. Ivo's son Robert, gives the song a more contemporary feel with the band, Supernova, which makes for a nice contrast.
The Results
A panel of judges sat around with their masks on.  With the help of a public vote they selected four songs to go to the final. It was then left to the public alone to pick the last two songs to go to the Eseti Laul final on March 6.
The first four acts through to the final were
Karl Killing
Egert Milder
Koit Toome
Ivo Linna, Robert Linna, Supernova
After a second public vote, the fifth and sixth acts through to the final were
Hans Nayna
Andrei Zevakin and Pluto
No bias intended but since Koit has already had some exposure at Eurovision, enjoy the video for his entry below.
Estonia At The Eurovision Song Contest
Estonia made their debut in 1993 with Janika Sillamaa and Muretut meelt ja südametuld. Did they? says you, perplexed. Well they had to go through the Kvalifikacija za Millstreet qualification round, and sadly for them, Slovenia, Croatia and Bosnia-Herzegovina chased them off.
So in 1994, Silvi Vrait arrived at Eurovision proper in Ireland with Nagu merelaine finishing 24th, thus banishing Estonia from the 1995 contest.
In 1996 and 1997, Maarja-Liis Ilus thought get a grip, and gained a 5th and 8th place for them, albeit Ivo Linna helped her out in 1996 with the duet, Kaelakee hääl.
In 1998, before he got lost in Verona, Koit Toome placed 12th with Mere lapsed and then a four-year spate of good results happened, when Estonia finished Top 10.
Ines and Sahlene, bookended, Tanel Padar/Dave Benton/2XL from 2001, who actually won with Everybody.
Check out part 2 of Estonia at Eurovision after semi-final 2, 2021, when you'll find that the juries and public got revenge for Everybody by failing to qualify Estonia to the final for five successive years.