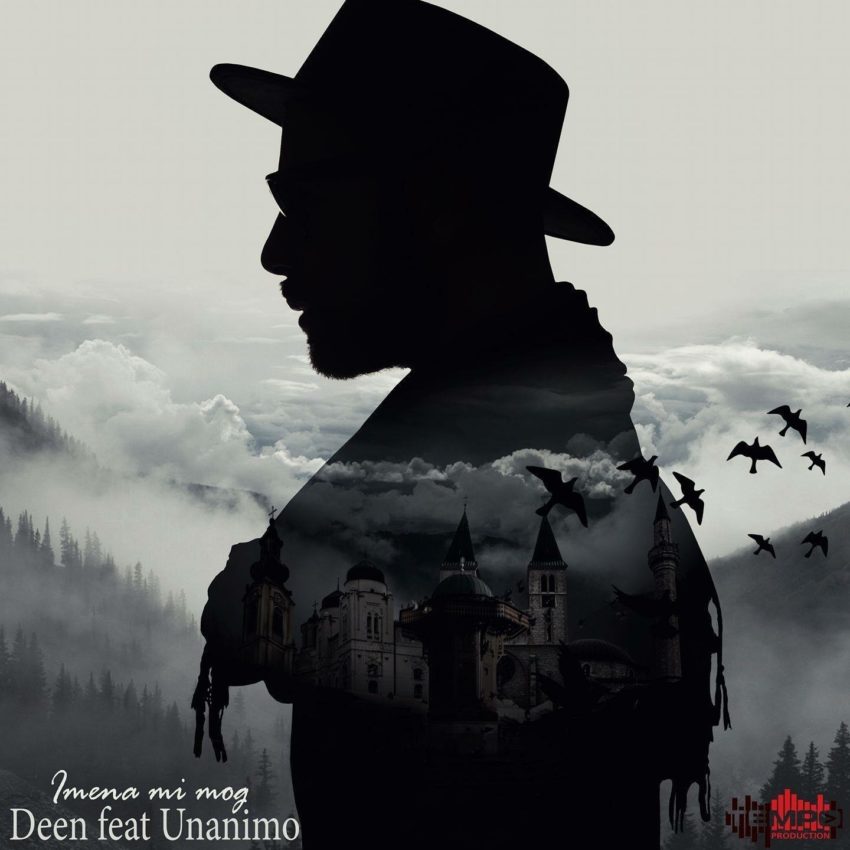 Fuad Backović Deen, who represented Bosnia and Herzegovina twice at the Eurovision Song Contest, has released a new song yesterday. The title of the song is Imena Mi Mog, which in English means I Swear By My Own Name.
Deen's new song is his first release since he represented Bosnia and Herzegovina at 2016 Eurovision in Stockholm. The message of Imena Mi Mog is that all the citizens in Bosnia and Herzegovina are equal regardless their ethnicity and religion. Following this statement Deen is singing about how we all are the same before the God no matter if we are dirty or clean, happy or unhappy, sinless or sinful. It is a kind of a symbolic gesture that the song has been released yesterday – Bosnia and Herzegovina's Statehood Day – as a peaceful coexistence between persons with different backgrounds is a necessary condition for survival of the Balkan country.
The video for Imena Mi Mog has been directed by Vedad Jašarević, who is also the man behind the video for the Bosnian Eurovision entry Ljubav Je from 2016. It is a sort of a postcard showing some of the most beautiful and famous places in the city of Sarajevo. Almir Ajanović, who sponsored Bosnia and Herzegovina's participation in the contest in 2016 wrote the music and the lyrics for the song.
Deen at the Eurovision Song Contest
In 2004 Deen represented Bosnia and Herzegovina at 2004 Eurovision in Istanbul with the song In The Disco. Deen finished 9th with 91 points automatically earning Bosnia and Herzegovina the honour of participating in the final of the 2005 Eurovision Song Contest.
Deen represented his country for the second time at 2016 Eurovision in Stockholm. Together with Dalal Midhat-Talakić, Ana Rucner and Jala Brat he performed the song Ljubav Je in the first semi-final, but failed to qualify for the final. It was the first time since the introduction of the semis in 2004 that Bosnia failed to qualify.
You can listen to Deen's new song in the video below: