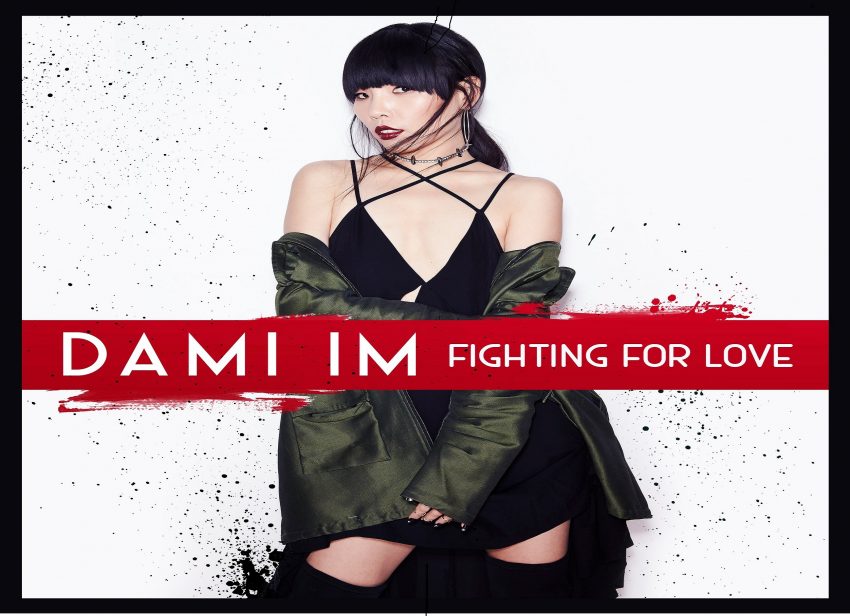 First she wowed Australia when she won the X-Factor in 2013 and then wowed Europe with her impressive vocals in Stockholm. After weeks of waiting, Dami Im has finally released the official video for her new track Fighting For Love. 
Dami Im is back with a new style and a new sound. The jury darling of the Eurovision Song Contest 2016 has released the video for her new track Fighting For Love.
The song was written and produced by DNA songs who have worked with famous Australian artists such as Delta Goodrem and The Veronicas. They are the same team who had also written and produced The Sound Of Silence. This stunned the jury and viewers alike in Stockholm. Since placing 2nd behind Jamala with 511 points, Im's performance in Stockholm has been watched by over 6,000,000 people worldwide.
Fighting For Love is more uptempo than some of her previous work. When speaking about what inspired the song, she said it was partly inspired by her own struggles. Primarily fitting in after emigrating to Australia from South Korea at the age of nine. She has also spoken to Australian newspapers about changing her image and the style of her music.
 I thought it was time to change it up, upgrade my look and sound" Dami Im, speaking to News Corp Australia
The new video is cool, sleek and stripped back. The camera shits between Dami belting out the lyrics and two contemporary dancers fighting for their love. The single entered the Australian chart at number 64 but is expected to climb following promotional performances on the X-Factor where it all began.
What is next for Dami Im?
Dami is preparing to go on a national wide tour of Australia. Due to her success in Eurovision, the tour quickly sold out and extra dates were added. Tickets for the new dates are available via her official website.
You can see Dami's new single and video here