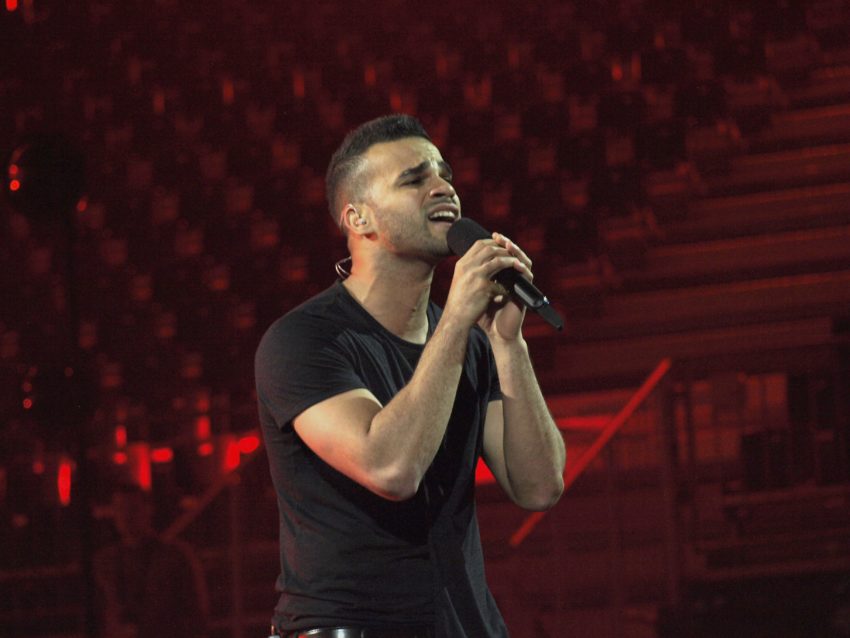 2014 Eurovision representative Kállay Saunders is up for a comeback. That was revealed today as the 30 participants competing in the Hungarian A Dal selection was announced by the broadcaster. The series of shows starts on the 14th of January.
After the deadline to submit entries expired a few weeks ago, a jury has been selecting the 30 participants who will be fighting to represent Hungary at the 2017 Eurovision Song Contest.
Broadcaster MTVA announced today the participants in the national A Dal selection. The line-up reveals a comeback to 2014 national winner and Eurovision representative András Kállay-Saunders. He finished 5th at the contest in Copenhagen with the song Running. This time he is back with his band Kállay Saunders Band. A few former A Dal participants who didn't make it to Eurovision are also to be found as the list shows Gigi Radics, Berkes Olivér, Spoon 21 and Ádám Szabó as up for another attempt.
With six shows isn't a quick selection. First three qualification rounds, then two semi-finals and finally one grand final. The series will start on the 14th of January and with one show each Saturday, Hungary will pick its winner on the 18th of February.
A Dal 2017 participants
Benji – Karcok
Berkes Olivér – Ecstasy
Calidora – Glory
Csondor Kata – Create
Fedor KYRA – Got To Be A Day
Garay Anna feat Kása Júlia – Jártam
Henderson Dávid – White Shadows
Jetlag – Keresem A Bajt
Kállay Saunders Band – 17
Kanizsa Georgina – Fall Like Rain
Leander Kills – Élet
Mrs Columbo – Frozen King
Mujahid Zoltán – On My Own
Muri Enikő – Jericho
Pál Benjámin – Father's Eyes
Pápai Joci – Be Kell Csuknod A Szemed
Peet Project – Kill Your Monster
Peter Kovary & The Royal Rebels – It's A Riot
Radics Gigi – See It Through
Roma Soul – Nyitva A Ház
Sapszon Orsi – Hunyd Le A Szemed
Singh Viki – Rain
Soulwave – Kalandor
Spoon 21 – Deák
Szabó Ádám – Together
Szabyest – Szerelem Kell
The Couple – Vége Van
The Wings – Mint A Hurrikán
Tóth Andi – I've Got A Fire
Totova and Freddie Shuman feat Lotfi Begi – Hosszú Idők
Hungary at the Eurovision Song Contest
In 1993, Hungary had planned for a Eurovision debut, but a pre-selection round stopped that. The country had to wait until the following year, but what a debut they then got. Friderika Bayer finished 4th for Hungary in their first appearance.
Since the fantastic debut, it has been a bit up and down for Hungary in terms of Eurovision results. András Kállay-Saunders, who we just spotted in the 2017 line up as well, came fifth. In 2007 Magdi Rúzsa and her Unsubstantial Blues ended 9th. Those two and their debutant Friderika are the three top 10 positions they have achieved.
At the 2016 contest, Freddie represented Hungary with the song Pioneer. He finished 19th at the contest in Stockholm. In the video below we however take you back to 2014 and András Kállay-Saunders Eurovision performance.