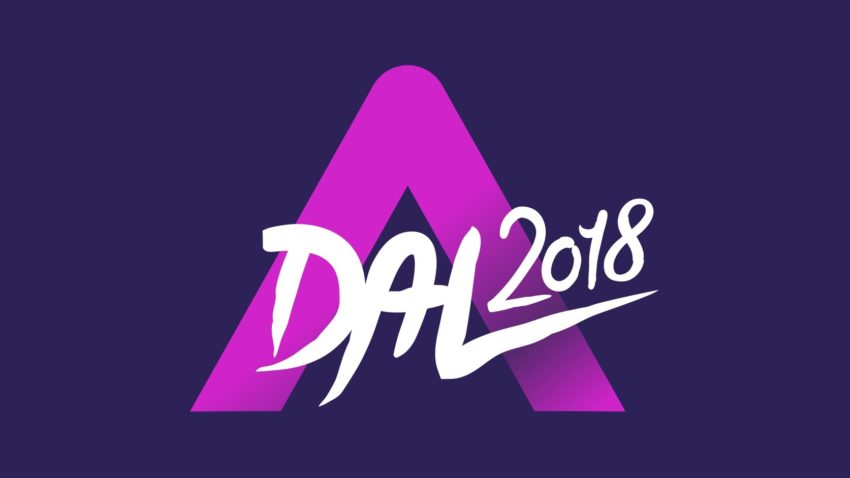 Today, during a press conference held in Budapest's Akvárium Klub Hungarian broadcaster MTVA has presented the 30 participating acts in the country's Eurovision national selection show A Dal.
More than 350 songs had been submitted to A Dal 2018 (just slightly falling short of last year's more than 370). From them, a pre-jury consisting of music and television professionals have finally determined the thirty lucky acts, who can perform during the live shows, and have a chance to get the Eurovision ticket to Lisbon.
Among the participants we can find some familiar names from previous editions of A Dal like Viktor Király, Leander Kills, Reni Tolvai or Tamás Vastag, but we will see many newcomers performing too. Another interesting fact is that Roland Gulyás's song "Hypnotized" has been written by Hungary's 2013 Eurovision entrant Alex Márta, or as we all know him, ByeAlex.
Here is the full list of the thirty acts:
01. Andy Road – Turn the Lights On
02. AWS – Viszlát nyár
03. Ceasefire X – Satellites
04. Gergely Dánielfy – Azt mondtad
05. Fourtissimo – Kisnyuszi a kalapban
06. Roland Gulyás – Hypnotized
07. Ham ko Ham – Bármerre jársz
08. Gábor Heincz "Biga" – Good Vibez
09. Cintia Horváth – Journey
10. Tamás Horváth – Meggyfa
11. Viktor Király – Budapest Girl
12. Gabi Knoll – Nobody to Die For
13. Leander Kills – Nem szól harang
14. Living Room – Kirakat élet
15. Maszkura és a Tücsökraj – Nagybetűs szavak
16. Maya'n'Peti – Nekem te
17. Nemzenekar – Waiting
18. Nene zenekar – Mese a királyról
19. Noémo – Levegőt
20. Nova Prospect – Vigyázó
21. Peet Project – Run Around
22. Odett Polgár– Aranyhal
23. SativuS – Lusta lány
24. Zsolt Süle– Zőld a május
25. Nikoletta Szőke, Attila Kökény, and Róbert Szakcsi Lakatos – Életre kel
26. #yeahla feat. Viki Eszes – Yellow Feet
27. The Matter – Broken Palms
28. Reni Tolvai– Everest
29. Tamás Vastag – Ne hagyj reményt
30. YesYes – I Let You Run Away
UPDATE: On the 9th of December The Matter have decided to withdraw from the competition due to family reasons. Electro-pop band Patikadomb are set to replace them with their song "Jó szelet!". Three days later, on the 12th of December also Nemzenekar announced their withdrawal from A Dal because of unforeseen conditions and obligations for the band. Instead of them Viki Singh will appear on stage, performing her song "Butterfly House".
During the press conference the jury members for the live shows were also announced: Károly Frenreisz (rock musician), Miklós Both (songwriter), Judit Schell (actress) and Misi Mező (singer-guitarist) will judge the songs.
It was also revealed that Krisztina Rátonyi and Freddie will be this year's hosts of the show, after commentating on Eurovision in Kyiv last May.
A Dal 2018 will once again consist of six live shows:
1st Heat – 20 January
2nd Heat – 27 January
3rd Heat – 3 February
Semi Final 1 – 10 February
Semi Final 2 – 17 February
Grand Final – 24 February
Who would you like to see representing Hungary at the Eurovision Song Contest 2018 in Lisbon? Let us know in the comments!
Meanwhile enjoy the performance of Origo, last year's Hungarian entry.