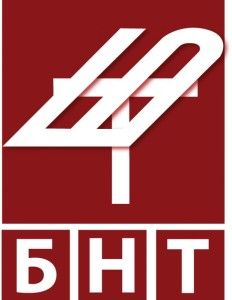 After yesterday's announcement from Turkey about their decision not to comeback for the 2016 contest, the Bulgarian broadcaster BNT extend the agony about their participation with a message that the final decision will be taken after them hosting the Junior contest.
The final list of countries which will participate in the 61st Eurovision Song Contest has only a few question marks left about the participation or not of some countries. Bulgaria is one of those question marks. Bulgaria along with Ukraine is one of the two countries left which might return to Eurovision for the 2016 contest.
The Bulgarian broadcaster BNT is currently provisionally confirmed as participating in the contest, however yesterday through its officialy account on Twitter, they announced that their final decision of participating or not in Eurovision Song Contest 2016, will be taken after hosting Junior Eurovision Song Contest 2015 which will be held on 21st of November in Arena Armeec in Sofia.
@ChatSuperMignon @Eurovoix any annoucements regarding ESC will happen after JESC. We are not up to that at the moment 😉

— Eurovision Bulgaria (@bg_eurovision) November 3, 2015
After that development we have to wait 3 weeks more to find out if Bulgaria will return to the contest after two years of absence.
Bulgaria in the Eurovision Song Contest
Bulgaria has participated in the Eurovision Song Contest nine times since their debut in 2005. The country's best result is a fifth-place finish for Elitsa & Stoyan at the 2007 contest in Helsinki. Bulgaria has failed to qualify for the final on its eight other appearances at the contest, most narrowly in 2012, when Sofi Marinova lost out on the 10th qualifying place from the second semi-final in a tie-break with Norway.
Below you can watch the last Bulgarian entry at the 2013 Eurovision Song Contest: