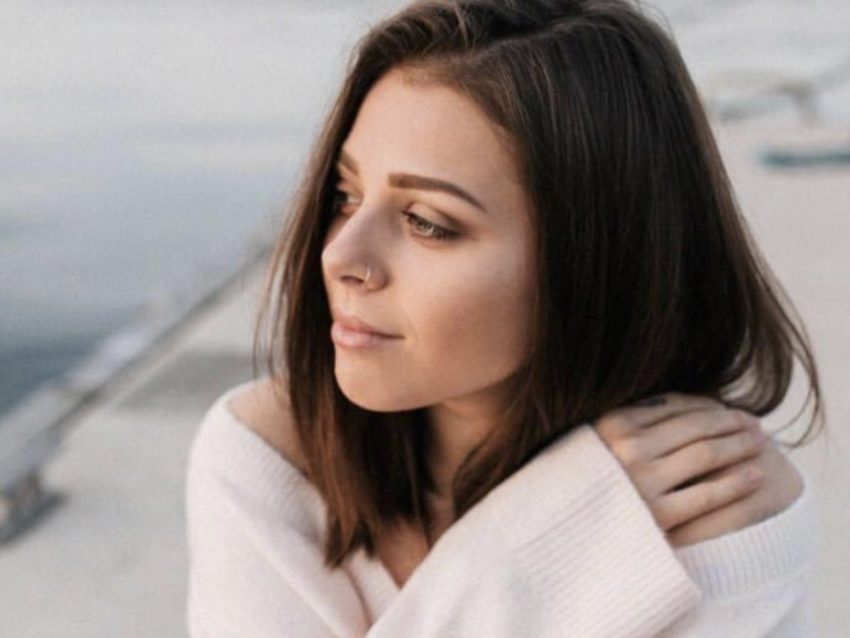 Today, VICTORIA and Bulgarian Television (BNT) announced which song will represent Bulgaria at The Eurovision Song Contest 2021.
As you may recall, VICTORIA posted six songs online for fans to submit their opinions and help choose her 2021 entry. Tonight in a concert, called 'A Little Dramatic' she performed all six songs before revealing the winner.
Bulgaria will perform in the second half of the second semi-final on May 20, 2021.
The winning song was Growing Up Is Getting Old.
The Concert
After several advertising messages, VICTORIA began the evening by performing, on top of a building rooftop, what should have been Bulgaria's entry, last year, Tears Getting Sober. A ten-piece orchestra accompanied her well.
This was followed by a song called, Alright which was her follow up release to Tears Getting Sober. The third song she performed was the song she released before her Eurovision 2020 entry, I Wanna Know.
There then followed a performance of all six potential Eurovision 2021 entries.
Ugly Cry
Growing Up Is Getting Old
Dive Into Unknown
Imaginary Friend
Phantom Pain
The Funeral Song
Live, the songs actually sounded a lot better than the video performances that has already been released.
VICTORIA received some good luck messages from her fellow 2021 competitors, including Serbia's Hurricane, U.K's James Newman, Lithuania's The Roop, and The Netherlands. Jeangu Macoory amongst many others.
VICTORIA – a brief biography
Victoria Georgieva was born on 21 September, 1997 in Varna, the third largest city in Bulgaria.
At her fourth attempt, she made it on to X-Factor, Bulgaria in 2015, where she eventually placed sixth.
After X-Factor, she released her debut single Nishto Sluchayno. In 2019, she released her first English track I Wanna Know. She changed her performing name to VICTORIA in time for the Eurovision Song Contest 2020, where she should have sung, Bulgaria's entry Tears Getting Sober.
Bulgaria At The Eurovision Song Contest
Bulgaria made their Eurovision debut in 2005, but failed to reach the finals with Lorraine by Kaffe.
In 2007, Elitsa & Stoyan were the only act from nine attempts to make the final with the song, Water.
After a three year absence from the contest in 2016, Poli Genova placed 4th with If Love Was A Crine. The following year they did even better, taking the runner-up position with Kristian Kostov and Beautiful Mess.
At their last participation at the contest in 2018, Equinox placed 14th with Bones.
Last year, before the Eurovision Song Contest 2020 was cancelled, VICTORIA would have sung Tears Getting Sober.