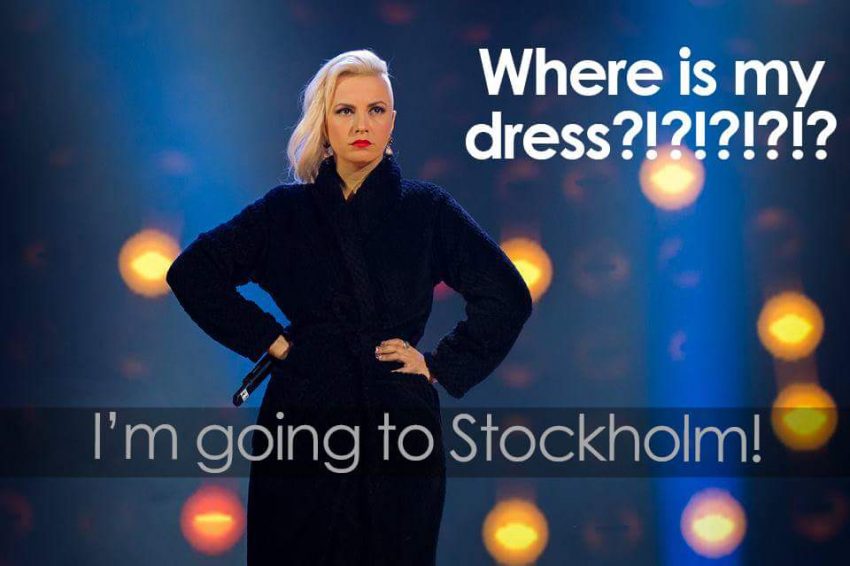 Today, the Bulgarian broadcaster announced that Poli Genova will represent them in this year's Eurovision Song Contest to be held on May 10th, 12th and 14th in Stockholm, Sweden. Fans have been anxiously awaiting the news, after several teasers from BNT, and today their wishes came true.
Poli Genova has been internally selected by Bulgarian broadcaster BNT to sing the country's song at this years Eurovision Song Contest. The news broke with the following Twitter message:
Ok, ok – some of you got it right. The delay was becasue of that damn' dress #Eurovision2016 pic.twitter.com/om1ZWt70EE

— Eurovision Bulgaria (@bg_eurovision) February 19, 2016
Not only is it a welcome back to Poli, but this year also marks the return of Bulgaria, who have been missing from the contest, well, since the last time it was held in Sweden. Clearly Bulgaria must have enjoyed the Swedish hospitality and are happy to return.
For Poli, this will be her second appearance in the contest. In 2011, Poli represented Bulgaria in Düsseldorf, Germany, in the second semi-final with the song Na Inat, but, in spite of being a fan favourite, Poli crashed out in 12th place and did not make the grand final.
However this has not stopped Poli from making a career for herself in her home land, where she became a judge on the Bulgarian version of X-Factor, yep that show is everywhere, you can run but you can't hide. Poli used her experience from being a judge and moved over from judging, to hosting, and was very successful as the hostess of the Junior Eurovision Song Contest 2015, when it was held in Poli's hometown of Sofia.
Poli, now becomes the fifth act so far this year to make a return appearance in the contest following Ira Losco from Malta, Kaliopi from the former Yugoslav republic of Macedonia, Deen from Bosnia and Herzegovina, and Bojan Jovovic who will be part of Montenegro's entry this year. She may not be the last.
In the meantime, prior to Poli presenting this year's song, let's take a look at Bulgaria's Eurovision Song Contest highlights from 2010 to 2013. We digged deep into the archives in order to find some cool clips which you probably haven't seen before. Enjoy.