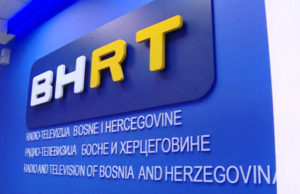 Bosnian and Herzegovinian House of Representatives passed some hours ago a legislative proposal regarding functioning of the public radio and television system in Bosnia and Herzegovina. This secures the immediate survival of the broadcaster.
According to this proposal the public service medias are going to be funded from the TV licence fee, which will be collected by cable and mobile network operators. This model will be applied until the public funds are able to fund the public service medias. Public funds are funds that come from the public treasury. It is revenue generated from tax payments, and it is used to fund things that benefit the public, including health, human service, environmental development, community development and other public service programs.
With today's decision the Bosnian and Herzegovinian politicians finally found a solution, that should help BHRT (Bosnian and Herzegovinian Radio and Television) to avoid suspending all programming and broadcasting in the future. Only time will tell if this model of funding is going to work as a solid long-term solution.
It's important to mention, that today's decision doesn't necessarily solves the problem regarding BHRT's relation to the EBU. BHRT ownes the organization about 5.5 million euros. On the 10th of July the EBU is supposed to reach a decision about BHRT future status in the organization as the broadcaster only managed to pay 250.000 euroes of its total debt by now.