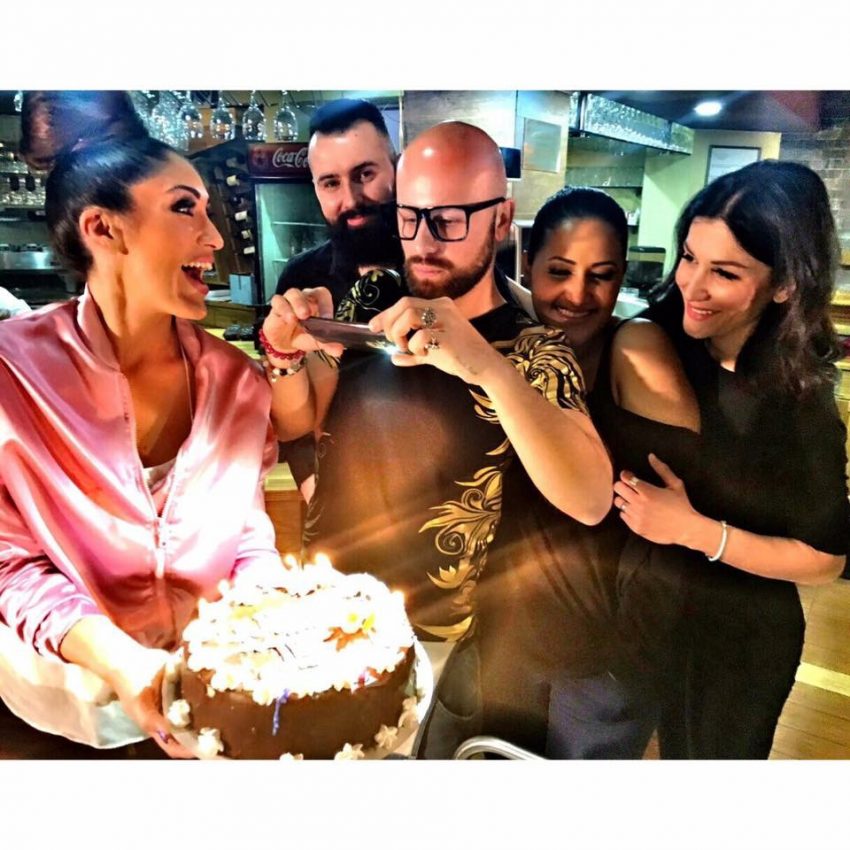 Yesterday we brought a story about an intern physical fight inside the Bosnian-Herzegovinian Eurovision team, which took place during Deen's birthday party Tuesday night. Deen tried to tone the situation down, but today the songwriter and producer was kicked out of the team.
What apprently happened, according to plenty of witnesses, was, that Almir Ajanović, who is producer and songwriter of the Bosnian entry Ljubav Je, verbally and physically attacked Jala. At one point Ajanović, who obviously was alcoholized, threw a bottle at Jala, but the bottle hit another guest, who was present at the party. The guest, a Bosnian singer Šaćir Ameti, got a black eye and as a proof, he was showing pictures of it on the social medias afterwards. Ameti has submitted a police report regarding the accident and he is determined to sue Ajanović. Journalist and TV host Hana Hadžiavdagić Tabaković, who was at the party and is known to be a close friend of Deen, has also confirmed Ajanović's behaviour on her Facebook profile.
Ana Rucner has until now been the only member of the Bosnian-Herzegovinian team, who actually admitted that a serious accident took place. Late Wednesday night she wrote on her Facebook: "As a member of the Bosnian-Herzegovinian team I am shocked by Almir Ajanović's indecent behaviour last night, which led to some members of our team got injured. Deen, Dalal, Jala and I are very united and renspossible, we support each other, we stand behind each other and continue with our preperations for the Eurovison Song Contest."
The head of the Bosnian-Herzegovinian Eurovision delegation, Lejla A. Babović, says that the Bosnian national broadcaster, BHRT, is yet to decide wheather they are going to withdraw from the Eurovision Song Contest as they are waiting to see which measures the judicial authorities are going to take. Babović also pointed out that anyone, who is facing criminal charges, cannot be a part of the Bosnian-Herzegovinian Eurovision team.
Update: The songwriter and the producer who caused this situation to happen has been kicked out of the team. The broadcaster decided to do so after the police charged him for violence. BHRT says "We have made this decision as the rest of the team have suffered an attack they didn't cause themselves".
Below, take a look at the video of the entry from Bosnia and Herzegovina which we still assume, and hope to see in Stockholm. This performance is from Saturday evening's Eurovision In Concert.