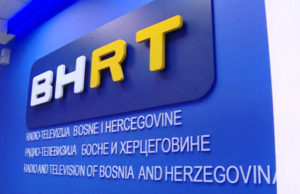 Exactly one week ago the EBU decided to extend the deadline for the Bosnian National Broadcaster BHRT to pay part of their debt to the EBU to the 8th of June. Today BHRT and the EBU reached a last minute agreement which means that BHRT will be able to transmit UEFA EURO 2016 European Football Championship, which starts on 10th June.
BHRT's management was expecting the EBU's decision today with real excitement as they only managed to pay 10 percent of the first debt payment to the EBU, which is 250.000 euroes. Luckily for BHRT and the citizens of Bosnia and Herzegovina the EBU decided to allow BHRT to continue the broadcasting until at least the end of UEFA EURO 2016 on 10th July.
EBU Director General Ingrid Deltenre explained about today's decision, that the EBU has had productive talks with BHRT over the last week and is pleased to have reached an agreement to continue providing member services including access to UEFA EURO 2016 and the news exchange. She also said that the situation in the country still is very critical, why the EBU is hoping that BHRT will be able to make a plan with the Bosnian and Herzegovinian government in order to repay their debts and ensure long-term funding.
Earlier this month the EBU has stated, that they are active in supporting BHRT in its efforts to secure funding and has called upon the European Parliament and the European Commission to support the implementation of EU standards in the media of the country.