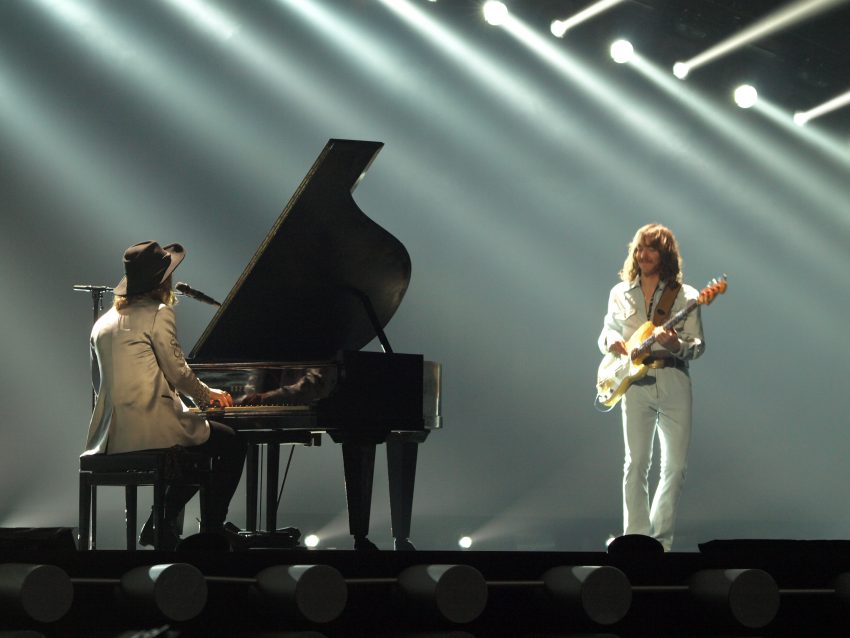 Austrian broadcaster ÖRF has announced their plans for their national final for Eurovision Song Contest 2016. ÖRF will once again hold Wer singt für Österreich? On February 12, ten acts will fight for the right to represent last year's winning country in Stockholm in May,
After hosting this year's contest in Vienna, now the ORF is getting ready for picking their 2016 entry for the competition in Stockholm, Sweden. The Austrian broadcaster has decided to organize a single national final show where 10 acts will fight for the right to represent the country at the Eurovision semifinals in Stockholm's Globen Arena in May.
Last year, Austria held a national final with some small differences, though. A set of five shows were prepared to select the Austrian entry on home-ground, The Makemakes together with another 5 acts made it through to the final, among 16 contestants. They eventually won with I Am Yours, but in the grand final in their homeland got an unexpected nul points, something that has not put ORF off.
The jury and the televoting at home with their phones will choose the Austrian entry for the 2016 contest. More details will be revealed on a later time. However we already know that 9 out of 10 participants in the Austrian national final will be selected by Eberhart Forcher who is a music expert in Austria. The 10th participant will be a Facebook Wildcard. Submissions for this Facebook wildcard can be sent to [email protected] until the 11th of December. All participants applying should be at least 16 years old and can be solo artists or a band and follow all EBU rules for the contest.
Austria in the Eurovision Song Contest
Austria has participated in the Eurovision Song Contest 48 times since its debut in 1957. The country has won twice, in 1966, with the song Merci Chérie by Udo Jürgens, and in 2014, with the song Rise Like a Phoenix by Conchita Wurst. Austria currently holds the record for longest gap between wins, with forty-eight years between victories.
Austria finished last at its first attempt in the contest in 1957, before Liane Augustin gave the country its first top five result in 1958 ending fifth. Having finished sixth in 1964 and fourth in 1965, Udo Jürgens won the contest at his third attempt in 1966. This would be Austria's only top three result of the 20th century. The country's best result over the next forty-six years (1967–2013) would be a fifth place, which it achieved with Milestones in 1972, Waterloo & Robinson in 1976 and Thomas Forstner in 1989. Austria has finished last in the final a total of eight times, in 1957, 1961, 1962, 1979, 1984, 1988, 1991 and 2015. The country also finished last in the semi-final in 2012.
After a three-year absence, ORF announced on the 28th of July 2010 that Austria would return to the contest in 2011. Austria's previous best result of the 21st century was sixth, achieved by Alf Poier in 2003, until the 2014 contest in Copenhagen where Austria achieved its second victory in the contest, with Conchita Wurst placing first with 290 points.
In 2015 Austria ended on a 26th and last place and scored nul points along with Germany (27th), they became the first countries since the United Kingdom in 2003 to score nul points at the final. Because of this, Austria became the first host country to receive nul points.
Below you can watch The Makemakes performing their song, I am Yours in the Eurovision Grand Final in Vienna: