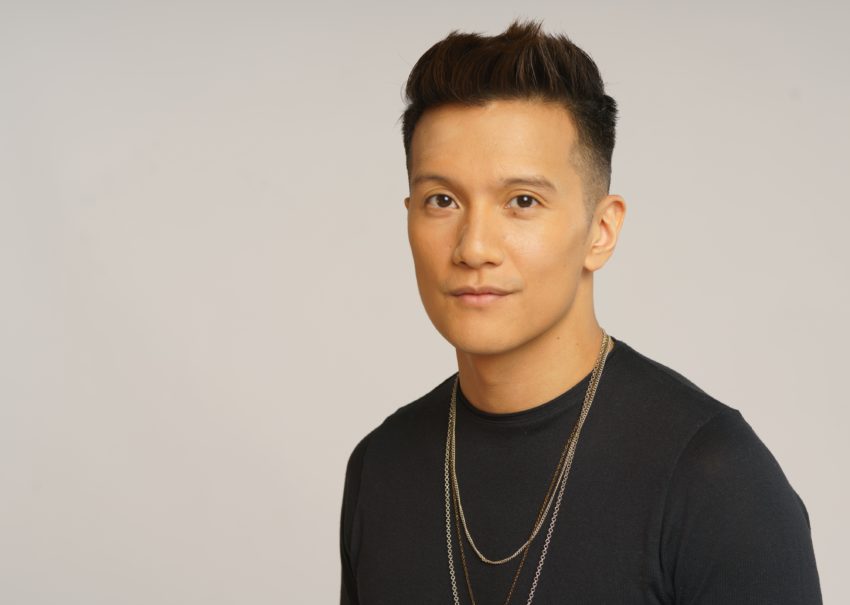 Vincent Bueno represented Austria at the 2021 Eurovision Song Contest.He is known to nail both ballads and uptempo songs. This was proven when comparing his 2020 single 'Instant Dose' to his Eurovision entry.

Vincent's 2020 single Instant Dose is an example of his funky upbeat style with 70s and 80s influences. The long video was shot in the logic of a short film which shows Vincent's dance talent as well. Vincent Bueno wrote the song himself, and Ryan Ocfemia joined him on guitar. It was released on Vincent's own label: 2020 Bueno Music.
Vincent preferred a ballad for his second attempt in Eurovision Song Contest unlike his uptempo Eurovision entry for 2020 Alive and his other 2020 single Instant Dose.
Instant Dose – opinions from fans
In order to find out what Eurovision fans think of this song from Vincent Bueno, we asked our Eurovision Fan Panel. It includes team members as well as fans from all over the world.
🇩🇰 Charlotte J. – As much as I prefer the up-tempo songs from Vincent Bueno, I am glad they didn't send this to Eurovision. It's a mix of 70s, 80s and Swedish schlager. Normally, I should be able to enjoy this, but it becomes too cheesy for me this time. But, I do prefer him in the uptempo songs.
🇬🇧 Michael O. – The video takes way too long to get started, so I was starting to get bored. However once it got going this sounds like on of these car songs I used to like listening to on the roads in California. A very Los Angeles r and b sound. Quite good.
🇳🇱 Vica K. – I heard this before. I don't know where, but it sounds familiar. The videoclip has a story, but it is very disturbing that the songs stops for an acting moment. For me that was the moment where I just got in the song. This is a regular song that you hear on the radio. I prefer his Eurovision songs.
🇹🇷 Gunec G. – This groovy and funky sound goes really well with Vincent's image and voice. He should show his dancing and acting talents as well as his voice abilities more like in this track. I personally think Instant Dose could've done much better than Amen, as much as I like Amen as well.
🇨🇿 Josef S. – Wow, such a modern track! This is maybe one of the best songs I heard from Vincent so far. And the music video is also pretty good. Nice combination. I am sure that Vincent is a good performer and artist, only he was a little unlucky at Eurovision. I can imagine myself listening to Instant Dose more often.
🇲🇹 Christopher D. – I like Vincent Bueno as an artist, but unfortunately it seems I don't like his choice of songs. This song is interesting at first but turns boring after the first minute. And the Eurovision entry Amen was really bland. I hope he will start giving more importance to the songs as he deserves much better.
🇳🇱 🇩🇰 Wouter V. – So this is basically a pandemic themed version of Let's Get Physical. I prefer the "original" in every single way. Vincent Bueno comes with a funny video though, so at least there's that…
🇬🇧 🇹🇭 John E. – I really wanted to like this more than I actually did. I would enjoy listening to it on the radio but find it easily forgettable yet easy on the ear. The video was fun, but the song doesn't really go anywhere. It fails to grab my attention. I much preferred his Eurovision entry.
🇮🇹 🇬🇧 Maurizio V. – Definitely a step up from his Eurovision entry. Vincent Bueno's songs remind me of Bruno Mars, but less catchy. Instant Dose is a fun song but not a memorable one for me. I could listen to it on the radio and then forget about it the moment it finishes. Still enjoyable while it's on.
🇮🇪 🇦🇺 Vivienne F. – This style of music isn't for me, he's a fine singer and dancer, but I don't like it. I don't like the video concept either, boring and senseless, leaves me wondering who he's trying to market the video to?
Enjoy Vincent Bueno's Instant Dose in the embedded video. Below the video, you can read more about him.
Vincent Bueno

– a mini biography
Vincent Mendoza Bueno is an Austrian Filipino artist born on the 12th of Januay 1985 in Vienna, Austria. He is also known as 'Suitcase'. He started dancing at the age of 4. At the age of 11, he was able to play the piano, guitar, drums and bass guitar. Later, he graduated from the Vienna Conservatory of Music with the major of Music and Performing Arts.
In 2008, Vincent won the Austrian talent show broadcasted by ORF 'Musical! Die Show'. From there on, his career kicked off. In 2010 and 2011, he continued his musical career in the Philippines.
He was internally selected by Austrian broadcaster ORF to represent Austria at the 2020 Eurovision Song Contest with his uptempo song Alive. When the contest was cancelled due to pandemic, he couldn't get on the Eurovision stage in 2020. However, in 2021, he was re-elected to represent Austria, this time with a ballad named Amen. He finished the second semi-final in 12th place with 66 points, so unfortunately didn't make it to the finals.
Sex Appeal became the first single from Vincent Bueno. It was released in 2008. Since 2009, he released four studio albums and many singles. 2020 offered three singles from him; one of them being Instant Dose.
Vincent is known for his dancing and acting talent in addition to his vocal talent.