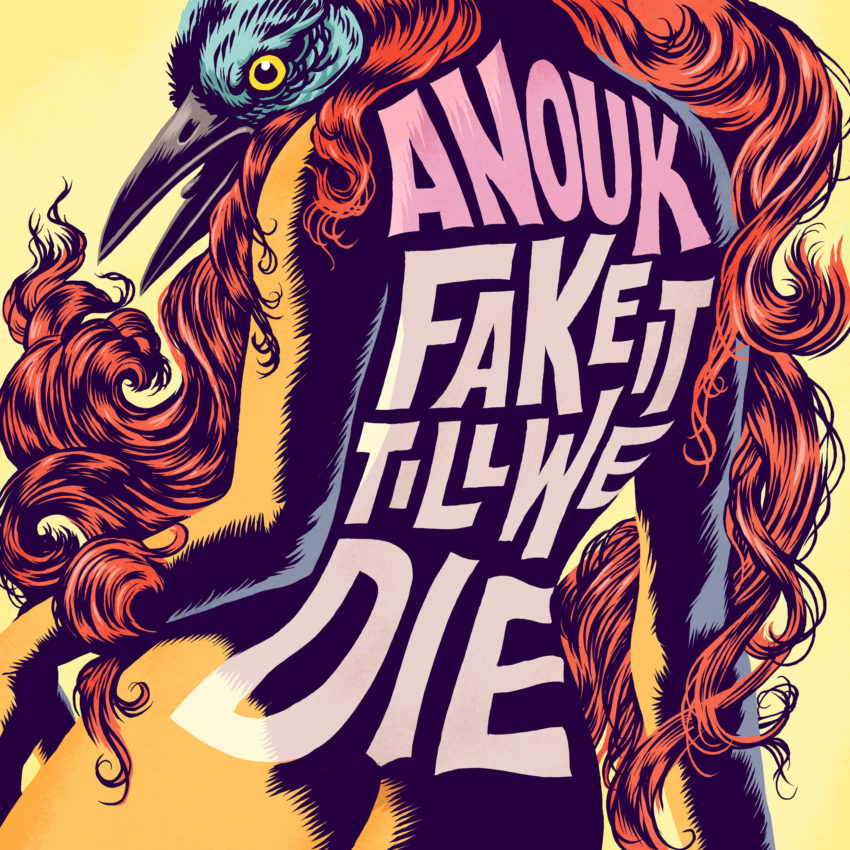 Dutch superstar and Eurovision favourite, Anouk has just topped the Dutch album charts with her eleventh studio album, Fake It Till We Die. The twelve songs on the album are described by the singer, as being very personal.
After only a week of release, Anouk is back at the top of the album charts in The Netherlands. Anouk is credited with turning The Netherlands fortunes around following eight successive times of failing to make the Eurovision final. She was an established star in her home land when she represented her country in 2013. She placed 9th in Malmo with the song, Birds.
The new album features the singles Down Daddy Down and Burn.
Anouk worked with Swedish producers, Tore Johansson and Martin Gjertad on the album. They are the same pair she collaborated with on her last album Queen For A Day. That album was released only back in March this year. All but one of Anouk's albums have topped the Dutch charts. If you would like to hear the songs live, Anouk will be performing three concerts in Amsterdam in May 2017.
Enjoy the video for her latest single Burn below.