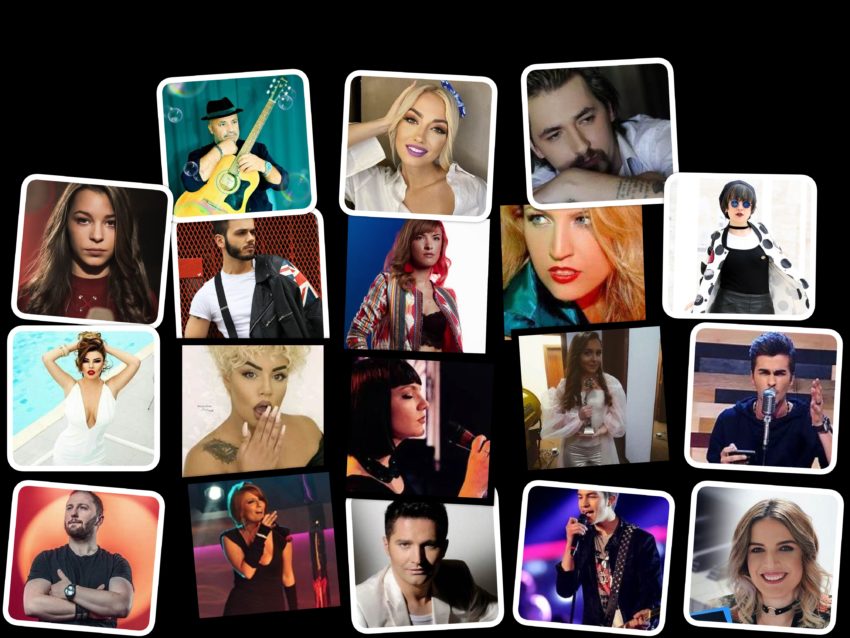 After two evenings of pre-recorded competition, where 25 acts performed their potential Eurovision entries, the 18 finalists of Albania's FIK 59 have been confirmed.
There was expected to be 16 finalists, but instead there appears to be two more, meaning only seven unlucky acts were eliminated. Unfortunately the finalists were leaked before tonight's show was broadcast.
In tonight's broadcast, all the acts performed their songs in an acoustic mode, after last night's studio versions. The show was again hosted by Blendi Salaj and Jonida Vokshi. The judges decided who would reach the final after having critiqued both performances earlier.
The final will take place tomorrow, December 23, with the winner earning the right to represent Albania at the Eurovision Song Contest 2021, due, as of this time, to take place in Rotterdam, The Netherlands in May.
The list of finalists are as follows
Sardi Strugaj
Xhesika Polo
Orgesa Zaimi
Wendi Mancaku
Era Rusi
Gjergj Kaçinari
Rosela Gjylbegu
Devis Xerahu
Mirud
Giliola Haveriku
Viktor Tahiraj
Kamela Islamaj
Florent AbrashiI
Inis Neziri
Evi Reçi
Anxhela Peristeri
Festina Mejzini
Kastro Zizo
Albania At The Eurovision Song Contest
After a good start with their debut in 2004, their second entrant, Ledina Çelo finished in 16th place in 2005, with the song, Tomorrow I Go. In 2010, Juliana Pasha also finished in 16th place with It's All About You.
Albania though have finished in 17th place most often, a total of four times. The first time was in 2008 with Olta Boka and the song, Zemrën e lamë peng. The following year, Kejsi Tola equalled it  in 2009 with Carry Me In Your Dreams.
It wasn't until 2015 that Elhaida Dani ended up in 17th place with I'm Alive. They achieved that placing one more time in 2019 with Jonida Maliqi and Ktheju tokës. Ironically due to the contest being cancelled last year, the winner of the 2021 competition will be Albania's 17th entrant at Eurovision