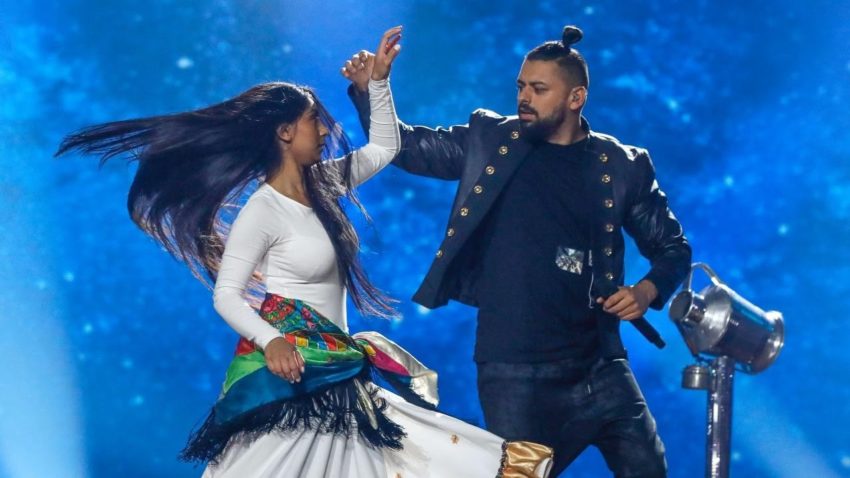 A former Eurovision participant was among the 10 acts fighting for the last six semi-final spots. Next week, the semi-finals kicks off. Who has what it takes to represent Hungary this year in May? 
After tonight's third heat, all songs have now been performed on stage. 18 acts have qualified to the semi-finals which will be held on the 9th and the 16th of February. The final of A Dal will be held the 23rd of February.
Heat 3 participants
Konyha – Százszor Visszajátszott
Kyra – Maradj Még
Leander Kills – Hazavágyom
Bogi Nagy – Holnap (Qualified)
Joci Pápai – Az én Apám (Qualified)
Ruby Harlem – Forró (Qualified)
Mocsok 1 Kölykök – Egyszer (Qualified)
Salvus – Barát
Petruska – Help Me Out Of Here (Qualified)
USNK – Posztolj (Qualified)
One of these participants, Joci Pápai, represented the country back in 2017. He finished 8th with the song Origo.
Hungary at the Eurovision Song Contest
In 1994, Friderika Bayer was the first to take the Eurovision stage representing Hungary. She finished in a great 4th place with 122 points. That is today still the best result the country has achieved. They have five times in finished in top 10, and since the introduction of televised semi-finals, Hungary only failed to reach the final twice.
Coincidently, the two who didn't reach the final came two years in a row, in 2008 and 2009.
Over the years, it has been quite mixed what Hungary has sent to the contest. They have chosen almost everything from ballads to heavy rock songs, some in English and others in their native Hungarian. Last year, it was rock band AWS who won their national A Dal final and went to Eurovision with the song Viszlát Nyár.