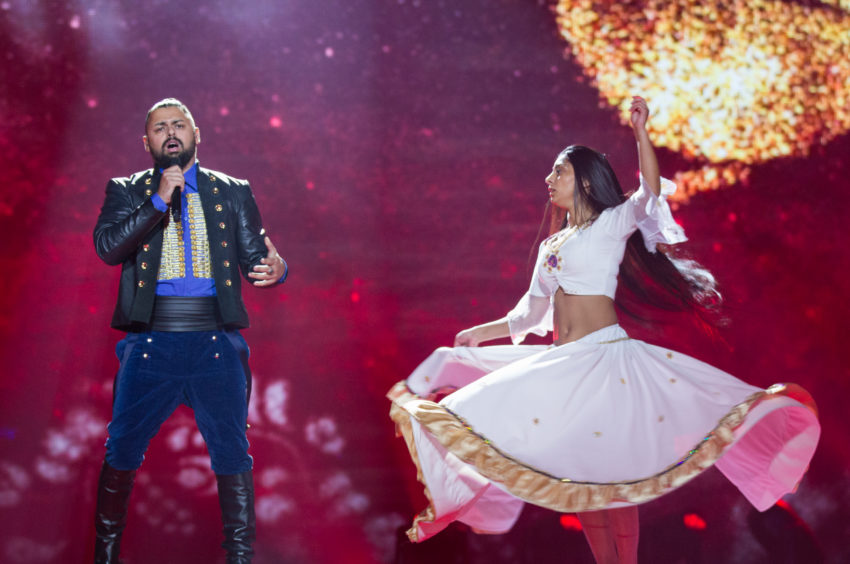 Eight acts – including two former Eurovision participants will battle it out next Saturday. The final line-up was decided tonight after Hungary went through three preliminary heats and two semi-finals.
After the second semi-final tonight, there is now just one show left of A Dal 2019. The final will include the four acts from last Saturday's first semi-final and the four from tonight.
Tonight's participants
Last week, we saw band The Middletonz, including 2014 Eurovision representative András Kállay-Saunders, reach the final. As Joci Pápai (Hungary 2017) did the same tonight, the final of A Dal 2019 will include two former Eurovision participants.
Timi Antal feat. Gergő Demko – Kedves Világ!  
Fatal Error – Kulcs (Qualifed from televote – 40 points)
Mocsok 1 Kölykök – Egyszer 
Nomad – A Remény Hídjai
Gergő Oláh – Hozzád Bújnék
Joci Pápai – Az én Apám (Qualified 45 points)
Bogi Nagy – Holnap (Qualified 42 points)
Ruby Harlem – Forró
Gergő Szekér – Madár, Repülj! (Qualified 43 points)
Hungary at the Eurovision Song Contest
In 1994, Friderika Bayer was the first to take the Eurovision stage representing Hungary. She finished in a great 4th place with 122 points. That is today still the best result the country has achieved. They have five times in finished in top 10, and since the introduction of televised semi-finals, Hungary only failed to reach the final twice.
Coincidently, the two who didn't reach the final came two years in a row, in 2008 and 2009.
Over the years, it has been quite mixed what Hungary has sent to the contest. They have chosen almost everything from ballads to heavy rock songs, some in English and others in their native Hungarian. Last year, it was rock band AWS who won their national A Dal final and went to Eurovision with the song Viszlát Nyár. In the video below, enjoy their performance from last year's Eurovision In Concert: