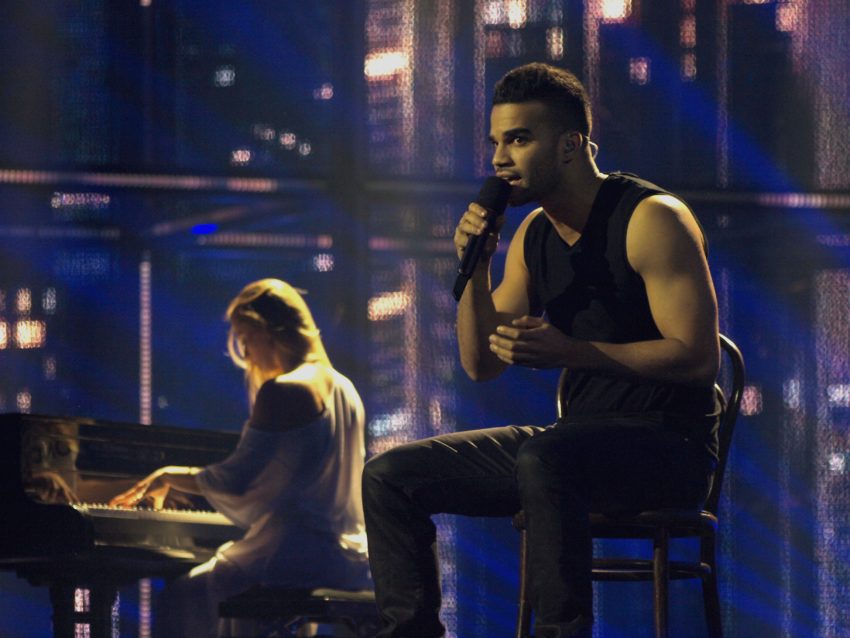 10 acts, including a former Eurovision participant, competing for six spots in the semi-finals. That was what Hungary offered tonight in their second heat of the national A Dal selection. 
Last Saturday, we saw the first six acts being chosen for the semi-finals in Hungary's A Dal. The total winner, to be picked on the 23rd of February, will represent the country at the 2019 Eurovision Song Contest to be held in Tel Aviv, Israel this May.
The qualifiers from heat 1 were: Szekér Gergő, Oláh Gergő, Antal Tímea feat. Demko Gergő, Konyha, Nomad and DENIZ. They will in the semi-finals be joined by tonight's lucky six and another six from next week's show.
Heat 2 participants
The 10 acts competing tonight were:
Acoustic Planet – Nyári Zápor (Qualified)
Bence Vavra – Szótlanság (Qualified)
Dávid Heatlie – La Mama Hotel
Diana – Little Bird
Fatal Error – Kulcs (Qualified)
Gotthy – Csak 1 Perc
Klára Hajdu – You're Gonna Rise
The Middletonz – Roses (Qualified)
The Sign – Ő (Qualified)
yesyes – Incomplete (Qualified)
In the band, The Middletonz, we found András Kállay-Saunders who represented Hungary at the 2014 Eurovision Song Contest held in Copenhagen, Denmark. With the song Running, he came 5th. In the video below, remind yourself of his Eurovision performance:
Hungary at the Eurovision Song Contest
In 1994, Friderika Bayer was the first to take the Eurovision stage representing Hungary. She finished in a great 4th place with 122 points. That is today still the best result the country has achieved. They have five times in finished in top 10, and since the introduction of televised semi-finals, Hungary only failed to reach the final twice.
Coincidently, the two who didn't reach the final came two years in a row, in 2008 and 2009.
Over the years, it has been quite mixed what Hungary has sent to the contest. They have chosen almost everything from ballads to heavy rock songs, some in English and others in their native Hungarian. Last year, it was rock band AWS who won their national A Dal final and went to Eurovision with the song Viszlát Nyár.