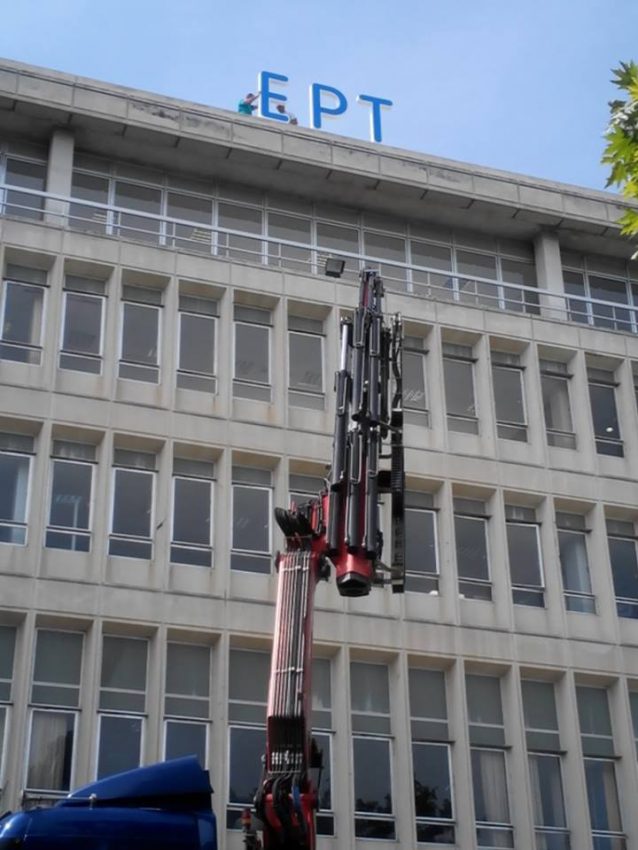 The 11th of June marks two years since the violent padlock and black screens that happened when Greek broadcaster ERT was closed down. The same date has been chosen by the Greek government to relaunch ERT as the official national broadcaster. At 6 o'clock on Thursday morning, NERIT will be history.
As we told you in a previous article, the Greek government was determined to reopen ERT as soon as it would be possible. They opted for the 11th of June and not earlier in order not to interfere with two big international broadcasting events, the Eurovision Song Contest and the Champion's League Final, so that they could avoid any potential troubles the state broadcaster would have with sponsors and advertisers.
In recent weeks, former employees of ERT returned to their work, so the only thing left was the change of the name and of course the new program that starts on 11th June at 6 o'clock in the morning. The new chief executive of ERT, Lambis Tagmatarhis, said in an interview about the reopening and the government's intentions:
We want to operate a public Television of a different mentality and we were asked to serve this different concept. This is the task at hand. We need to show everyone that the fight against ERT's closure is not justified with the reopening of it, such a struggle is vindicated when you get the right programming in the homes of Greek viewers and on their radios, (and when this is characterized) by precision, seriousness and objectivity.
According to the plan of the management of the public television, on Thursday morning at 6 am there will be a video with the national anthem (a tradition that had been abolished by NERIT) and this will be followed by the rotation of the logo on the upper left of the screen from N to ΕRΤ1. After that, the new schedule will begin with the broadcast of new TV shows. Former employees will be on air after two years of absence. The celebratory special for Thursday's opening will be a concert in ERT's yard. At the same time, on ERT's screens there will be a special live TV programme called ERT is Back with guests and links to the concert outside the ERT building. At 10 pm, ΕRΤ1 will broadcast Giorgos Avgeropoulos' documentary about ERT's sudden closure with the name The Lost Signal of Democracy, which tells the whole story of the closure just two years ago and which will be followed by discussions in the studio.
Contrary to Athens based ERT1 and ERT2 which will start broadcasting again this Thursday, ERT3 will go live from Thessaloniki later this month.
EuroVisionary would like to wish ERT welcome back as the official Greek broadcaster and good luck on the re-opening.