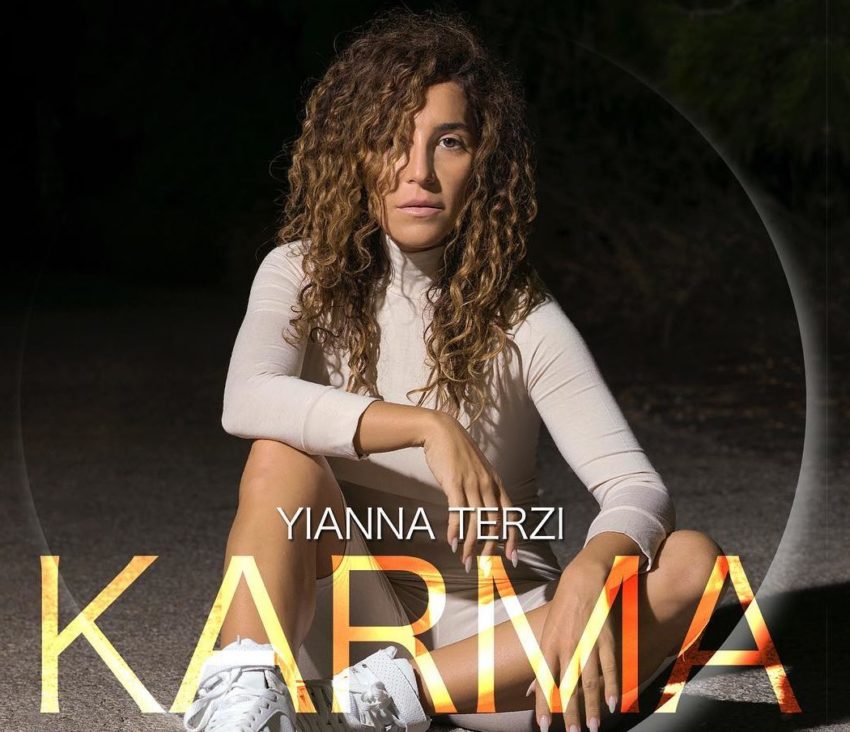 Nearly 6 months ago, she failed to fulfill the high Eurovision expectations from the Greeks around. Now, Yianna is back  to tell a story about a very important problem of the world nowadays, throughout her new track.
Written by Yianna herself and Teo Pousbouris( Freaky Fortune member), Karma is a mysterious song. It is full of emotions and aims to promote an anti bullying message. Greek language is used again, such as her Eurovision entry, but an English version will also be available.
From now on, Yianna Terzi will collaborate with MINOS/EMI Universal record label, alongside with former Greek Eurovision participants who are part of this label such as Helena Paparizou and Sakis Rouvas.
Unfortunately, you can't see the scars… you heal the wound but the injury is still there, everything in life is karma.

From the Lyrics to Karma by Yianna Terzi.
In the video below, you can listen to the new single Karma:
At the 2018 Eurovision Song Contest, Yianna Terzi failed to reach the final as she finished 14th in her semi-final with the song Oniro Mou. That was the second time in just three years that Greece missed out.