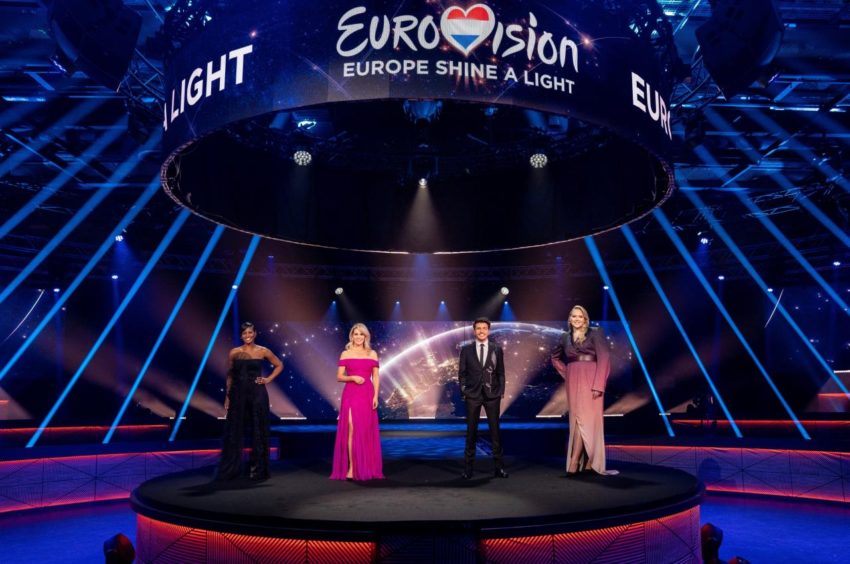 Today, EBU revealed a four scenario plan to make Eurovision 2021 happen. They want to ensure all fans that the Eurovision Song Contest will take place in Rotterdam no matter what. What will happen with my current Eurovision tickets? Is it still possible to get tickets for next year contest? We try to get answers.
Eurovision fans can feel somewhat relieved. The Eurovision Song Contest 2021 will take place in spite of the circumstances. A four scenario plan has been revealed today by the European Broadcasting Union (EBU) to make this happen. How the contest will be depends on which scenario will come in play. Health developments on the spread of the COVID-19 pandemic will affect how Eurovision Song Contest 2021 will take place.
It is recommended to wait until the first months of 2021, when the fate of next year contest is more clear before making travel and accommodation plans.
The 4 Scenarios
Scenario A
If the COVID-19 pandemic is under control and a vaccine is available (or a reliable testing system is in place) nothing will fundamentally change. This would be the most desirable outcome for Eurovision fans. Those fans that already have their tickets will have the chance to travel to Rotterdam and enjoy the three shows. Moreover, there will be hope for those fans who could not get a ticket last year to buy new tickets once they are put up for sale.
In spite of this, the chances to get new tickets are slim. A new wave of tickets for sale depends on the number of refunded tickets by the fans who could not make it.
Unfortunately, this is the most optimistic scenario. After scenario A, the possibility of watching the show live at the Ahoy Arena becomes more complicated.
Scenario B
In the second scenario, social distance rules between fans at the Ahoy Arena will have to take place. This will further require a reduce of the number of available seats. During the first months of 2021 a "fair draw" will take place to decide who of the current ticket holders can retain their tickets and who can not.
In this scenario, at least some of the current ticket holders will receive a refund. As the number of tickets will shrink in this scenario, it is unrealistic to expect that new tickets will come up for sale.
Scenario C
This scenario is more uncertain. Under this scenario, there will be travel restrictions still in place in some countries. This will not only affect the fans, but will make that some delegations can not make it to Rotterdam and thus, will have to perform in their own countries.
Under this scenario, it all depends on the future developments of the pandemic in every country. If you are in one of the lucky countries in which the epidemic is under control and no travel restrictions are in place you will most likely be able to travel to Rotterdam. Those fans who unfortunately cannot make it will have to wait for an announcement from EBU on how and when to receive a refund.
Scenario D
The final scenario is the less desirable for all the fans. Under this scenario Rotterdam would be in a lockdown, similar to what it experienced in May 2020. All tickets will be refunded under this scenario and each of the contestants will perform in their own countries in a similar fashion to the Junior Eurovision Song Contest this year.
Are you making plans for 2021?  What of these four scenarios do you think it will be more feasible to see next year?