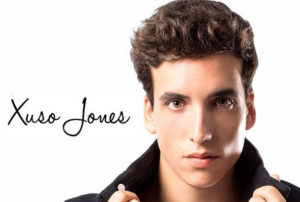 Loreen (Eurovision winner 2012), Edurne (Spanish 2015 representative) and Carlos Marín (member of the lyrical group Il Divo)  have been announced today by the national broadcaster of Spain as part of a jury that will be involved in the decision on who represents the Iberian country at this year´s Eurovision song contest. 
More details of the upcoming national final come out as the Spanish broadcaster, RTVE and the production company Viento Y Agua Films work on putting together the show. Early today it was announced that former Eurovision singers Edurne and Loreen, but also Carlos Marín from Il Divo will be part of an on-set jury that will help with the big decision. But also, and for the first time ever in Spain, they will be joined by an international jury. Broadcasters from all over Europe will be invited to contribute with their votes, those broadcasters will also be requested to base their votes on the opinion of renown professionals of radio, television and the music industry, and it´s yet to be announced which countries will finally be present in the show. At the end it is the audience that will have the last word as their choice will have the biggest weight in the final result.
The show will count on familiar faces also in the group of artists that will be delighting the fans during the night, it´s been known that Coral Segovia, who scored a second place in the nationals selection of 2008 and 2009 will perform on stage, although details about whether she will sing her classic Eurovision songs  En una vida  and  Todo está en tu mente or a different song remain unknown. She will also be joined by Breguette Cassie, the south african artist who ended up in a tie with Ruth Lorenzo back in 2014 with her song Más (Run) and was proclaimed as a favourite of the jury that night. Lastly Jorge Gonzalez will also join them coming back to the Eurovision world for the first time since his participation also in the national final of 2014.
On the other hand the six artists who compete for victory have been having their own face off on the iTunes charts, where at some points of the week Xuso Jones reached number one with his song Victorious, and right after was overcome by Barei and her song Say Yay! . This song has been self published by the artist much later than the other contestants as she remains the only one without the backing of a label.
The live show will be aired by RTVE on February 1st and will count on the participation of six artist who will compete to represent the country in the Final of this year´s Eurovision song contest.
Below you can watch last year's Spanish entry Amanecer by Edurne which finished 21st in the final: