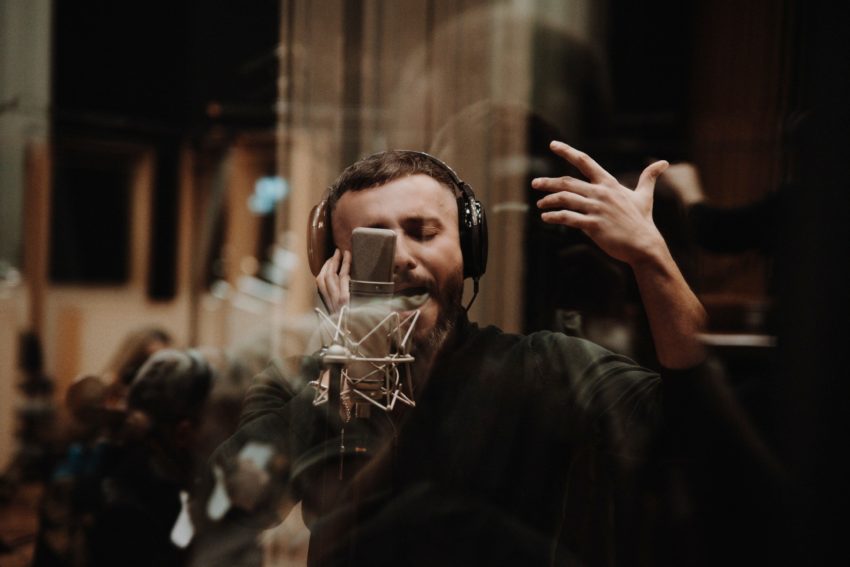 Vasil represented North Macedonia at the 2021 Eurovision Song Contest. Did he pick the right song for this year's contest? Today, we focus on his 'PriKazna' which he released last summer.
In the summer of 2020, Vasil released the song PriKazna. He wrote the song himself together with Tanja Brkovska. Davor Jordanovski has produced the song, while Design Box, with Jelmaz Dervishi serving as creative director, was responsible for the video.
PriKazna translates to 'Story' and the song is a dream or desire to connect with someone or something special in order to make a perfect and passionate love story.
PriKazna – opinions from fans
In order to find out what Eurovision fans think of this song from Vasil, we asked our Eurovision Fan Panel. It includes team members as well as fans from all over the world.
🇵🇱 🇬🇧 Pawel J. – When I listened PriKazna for the first time I immediately thought – why this wasn't his Eurovision song? After watching the video I had to find the translation of the lyrics and that made me like it even more. There's a bit of mystery and undoubtedly so much passion in this song. With lots of summer vibes that will be definitely on my playlist. Well done Vasil- love it!
🇩🇰 Charlotte J. – This is the kind of entry, I would have preferred from Vasil at the Eurovision Song Contest. This is more interesting. I don't understand the lyrics, but that doesn't matter. I enjoy the music, and I enjoy his voice. Vasil can sing practically anything, and I do prefer the up-tempo ones. To me, both PriKazna and SudBina had been better choices for Eurovision this year. But I admire Vasil for choosing the song, he felt most comfortable with. He has a fantastic voice, and I look forward to hearing more from him.
🇬🇧 Michael O. – Isn't this the song many wanted him to bring to Eurovision. Not sure why as I doubt it would have done any better than Here I Stand. The song is OK for its duration, Vasil is a good singer, but this isn't a classic by any means.
🇧🇦 🇷🇸 Miljan T. – Though Vasil is undoubtedly a great vocalist, at the same time he's very conscious of it, and it shows. He adds too much vocal bravado everywhere, tries too hard, and his facial expressions are just off-putting. Having said that, the song itself is OK, average Balkan pop without ethnic elements, similar to his last year's entry.
🇨🇿 Josef S. – I love the music Vasil makes, as well as his Eurovision song, but I am a little bit sad he did not come with something similar to SudBina or PriKazna. The song is nice with ethnic vibes and Macedonian language, all what I love.
🇳🇱 🇩🇰 Wouter V. – Remembering his, rather, boring Eurovision song I was dreading having to listen to this. But I shouldn't have! This song has all the energy missing from Here I Stand paired with a pleasant Balkan summer vibe, and of course still Vasil's capable vocals. More of this please! There's still something smug, overly smooth, about his face and his smile, but I won't hold that against him – I'll just listen on Spotify rather than YouTube.
🇹🇷 Gunec G. – I just love the romantic sound of guitar which perfectly matches the summer romance. Vasil has done a good job with PriKazna, and it resembles You more than Here I Stand. My favourite of all three is You.
🇮🇪 🇦🇺 Vivienne F. – I love it, I feel like I want to go to a Latin dance club and do some salsa dancing. It's got this 60s atmosphere about it, yet modern. I love the guitar and beat, and the change when he sings quieter. Then getting into it again, I just want to do some shoulder shrugs like in the 2020 song You. I wonder if the person in black is the same dancer? I love his joyfulness and the concept of the video, he's a great dancer as well.
🇳🇴 Steinar M. – Nice song and rhythm. But the "painful" voice is a bit too much.
🇮🇹 🇬🇧 Maurizio V. – I think Vasil has one of the most beautiful voices and vocals from Eurovision 2020 and 2021. I'd even say he's the best male singer of the group! I enjoyed this song – much more playful than his entry for the latest Eurovision. It's quite a summer song, there's a hint of sensuality in Vasil's voice that I didn't find in Here I Stand. I enjoy seeing this side of Vasil and I want more!
Enjoy Vasil's PriKazna in the embedded video. Below the video, you can read more about him.
Vasil – a mini biography
Vasil Garvanliev started his music career at the age of 7, performing at some of North Macedonia's most popular music festivals for children. Soon thereafter, Vasil's family moved to the United States, where he continued his career as a soloist at the Chicago's Children Choir. Later, Vasil established himself as an opera singer in Canada. He achieved over 50 operatic roles and recitals at music festivals across the world and collaborations with some of the world's most prolific artists.
In 2018, Vasil returned to North Macedonia, where he launched his own pop career with singles like Gjerdan, Patuvam and Mojata Ulica. In 2019, he was backing vocalist for Tamara Todevska on the Eurovision Song Contest stage, and in 2020, he was selected to be front singer representing his country. The song You had been chosen, but unfortunately the contest was cancelled.
He got a second chance in 2021 as the North Macedonian broadcaster re-selected him as their Eurovision representative. Vasil participated with the song Here I Stand. Controversy followed due to a piece of art in the music video looking like the Bulgarian flag. Vasil has dual citizenship with Bulgarian being the second, and some fans were upset. They took the including of that art as a sign that Vasil was promoting Bulgaria.The case went as far as the broadcaster looking into whether Vasil was the right representative for their country! Luckily, they decided that Vasil had done nothing wrong and as such, Garvanliev took the Eurovision stage. Unfortunately for him, he didn't manage to qualify for the final.