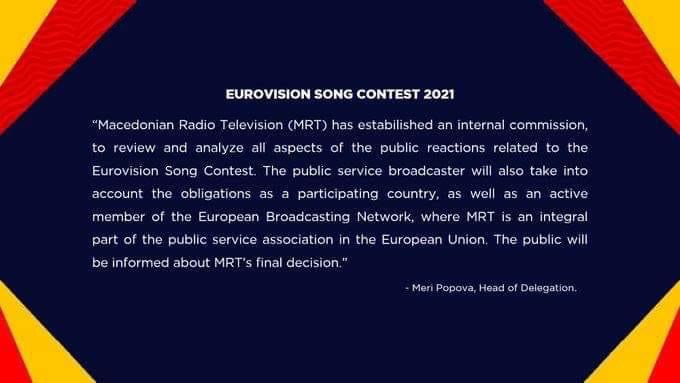 He has become unpopular with his own fans, Vasil who is chosen to represent North Macedonia at this year's Eurovision Song Contest. The broadcaster has now started an investigation of the situation.
Vasil will represent North Macedonia at the 2021 Eurovision Song Contest with the song Here I Stand. Or will he? A few days ago, he had to edit his music video due to fans complaining about the use of a art which looks like the Bulgarian flag. Vasil has a Bulgarian grandmother and dual citizenship, and fans saw it as he was favouring the neighbour country. For many years there have been controversial historical and educational issues between the two countries that still need to be discussed and solved. This situation with Vasil for sure isn't adding anything good.
Eurovision fans started a petition against him representing North Macedonia this year. At the time of writing, the petition has received 17.000 signatures. The public broadcaster however, MRT, has already issued a statement saying that they are looking into the situation. Without specifically mentioning Vasil Garvanliev by name.
Poor Vasil. He was chosen for the 2020 contest that ended up being cancelled, then re-selected for the 2021 edition – and now, thrown into a situation like this which probably is hard for none locals to understand.