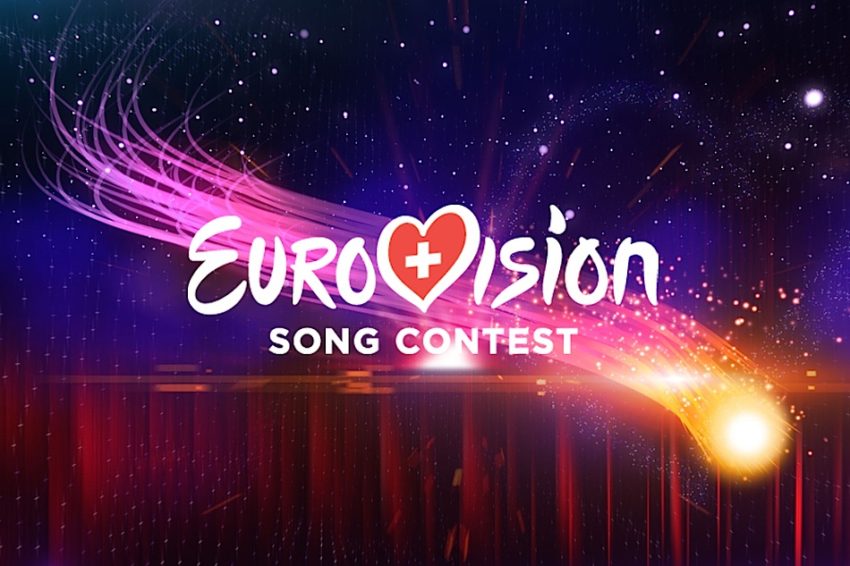 Swiss broadcaster, SRF 's online platform has closed and now the voting which shall choose the 10 songs that will go to the second phase of the Swiss selection along with 9 others, can begin. On the 13th of February 6 songs will fight for the ticket to Stockholm.
Rules of this year's Swiss selection
Switzerland has one of the more complicated selection formats you will find. There are three State Broadcasters SRF, RTS and RSI which represents the three different communities of Switzerland. RTS and RSI will select internally the songs that will go to the second phase of the Swiss selection, however SRF gave the chance to everyone who wants to submit a song for their selection, to do it through the online platform they used on their website.
More than 190 songs were submitted. The entries come from all over over Europe from Finland to Greece, from Spain to Netherlands, Italy and Montenegro. Then we have entries from outside Europe as well like USA, Australia and India. Today the online platform closed and the voting started on the official website of the broadcaster- SRF. Platform users are able to vote now for their favourite tracks. Members of the public have four votes. The votes can go to four different songs, or you can give them all to one song. Voting is verified by an SMS text message, so you'll need to have a mobile phone number to use, and each registered phone number can only vote once. The voting period runs for just over two weeks, closing at 8.00am on Tuesday 17 November. An expert jury will give their ratings in parallel (50/50) with the public. This process will result in a total of ten candidates for SRF. In a second phase, the ten best performers from the internet platform, as well as six candidates put forward by RTS, and three by RSI, will present their songs live to an expert panel. The experts will judge their live performance skills, voice quality and stage presence. Of these 19 candidates, the team of experts will send three for SRF, two for RTS and one for RSI through to the final selection show.
In the live national show on 13th of February 2016, the six qualifying performers will present their own song, plus a cover version of another song. This show will be broadcast live from the Bodensee Arena in Kreuzlingen. The television audience and an expert jury will then have a 50/50 say in who should represent Switzerland at the 2016 Eurovision Song Contest.
Eurovision Veterans at SRF online Platform
Among the singers that take part in SRF's online procedure there are several very known names in the Eurovision community:
Andrius Pojavis has entered the running. He previously represented Lithuania in 2013 and is hoping to make a return to the contest for Switzerland with his entry Air of the Place. Another entrant with previous Eurovision experience is Omar Naber. He represented his home country, Slovenia, in 2005. He failed to reach the final in Kiev after a 12th place finish in the semi. One of the more familiar names for the fans in Switzerland is Barbara Berta. She represented her country in Eurovision 1997 with her song Dentro Di Me.
There are several other known names such as Ramona Nerra who reached the top 12 at The Voice of Germany in 2012, Stanley Miller who is an American Madrid based singer/songwriter/actor and Caudio Raj with his Italian song Peccato who lots of fans support.
Switzerland in the Eurovision Song Contest
Switzerland has participated in the Eurovision Song Contest 56 times since making its debut at the first contest in 1956, missing only four contests, in 1995, 1999, 2001 and 2003. Switzerland hosted the first contest in 1956, and won it themselves with Lys Assia. Switzerland won the contest again in 1988 with Celine Dion.
All Swiss absences happened due to poor results in previous contests that relegated Switzerland from the contest. Switzerland has four official languages, French, German, Italian, and Romansh. For decades, the song requirements stated that the song had to be performed in a national language, which gave Switzerland more options as they could perform in any of the four languages. Out of their 55 appearances in the Contest, Switzerland has sent 52 songs, 24 of which were in French, 12 in German, nine in Italian, nine in English, and one in Romansh. Both of Switzerland's winning songs have been sung in French.
This year at the 2015 Eurovision Song Contest in Vienna Mélanie René with her song Time to Shine won the Swiss national final ESC 2015 – Die Entscheidungsshow, organised by the Swiss German speaking broadcaster SRF. Mélanie René with 4 points ranked 17th out of 17 songs in the 2nd semi-final and failed to quallify to the Grand Final.
Below you can watch Mélanie René performing her song Time to Shine in the 2nd semi-final at the 2015 Eurovision Song Contest: