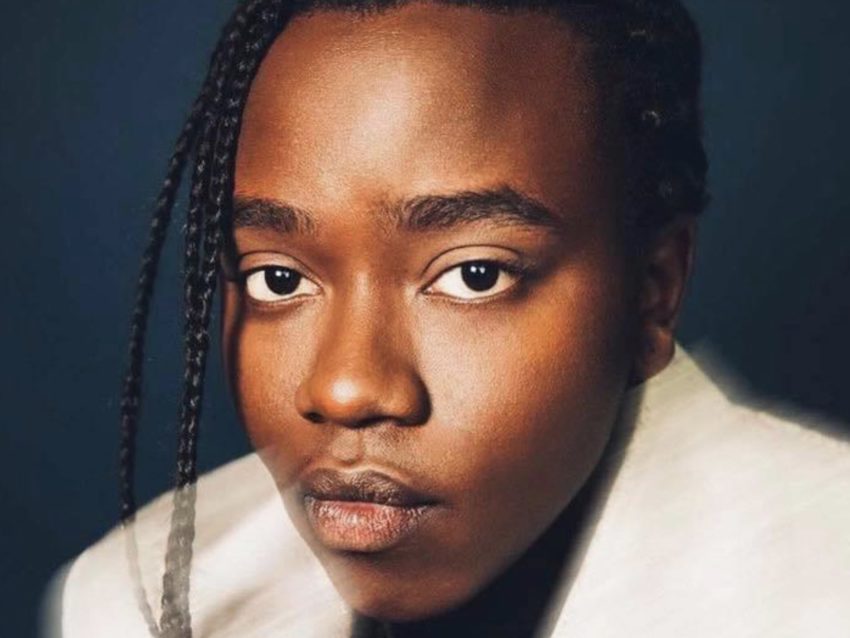 Tonight saw the final of Melodifestivalen 2021 take place, where Sweden chose the song that will represent them, at the Eurovision Song Contest 2021. Tusse won with the song 'Voices'.
Four heats and the Andra Chasen show, saw three debut Melodi finalists join nine acts that have been at a Melodifestivalen final before. Anyone could have won, as the excitement could be felt all over Sweden – even with a show with no audience.
Eurovision 2015 winner, Måns Zelmerlöw & Tehran born actress, Shima Niavarani hosted the evenings show, along with a retiring Christer Björkman. Sad to see him go, but the show was a testament to the wonderful work he has done producing Melodifestivalen, through the years.
Sweden will perform in the first half of the first semi final on May 18, 2021.
The Songs
Danny Saucedo – Dandi dansa
Back after a decade, when he finished second two times in a row in 2011 and 2012, Danny has actually said he'd be happy with a second place again, as he is booked to appear soon in his own show, the Runaway Show 2.0. Performing in a box, full of boxes, this is a smooth piece of dance music, and is the first of many tonight, that would make a good Swedish entry.
Klara Hammarström – Beat of Broken Hearts
Dropping out in her heat last year, Klara arrives at this year's finals via the Andra Chansen. This sounds very like some of the songs from The Greatest Showman, with its big anthem like chorus. Klara has done very well to get to this stage this year, but she will probably be outshone by the bigger names. A good attempt that should see Klara build up a fan base for future years.
Anton Ewald – New Religion
Anton's performances at Melodifestivalen have become a bit same-y, although it's great to see him back. However, the joy of him qualifying during his qualification round, where he sort of broke down, while vocals could still be heard, means he's doomed tonight.
The Mamas – In the Middle
Let's be honest, this should be the moral winner this year, unless the song is awful. It's not – this is a wonderfully staged song, respecting last year's winner, Move. A tremendous piece of uplifting music, there is nothing buy joy, every time The Mamas perform.
Paul Rey – The Missing Piece
Paul sneaks into the final, via the Andra Chansen for the second year running. Unfortunately, this is nowhere near as good as Talking In Your Sleep from last year, and although Paul is growing in popularity, this will see him struggle to get to the top of the leader board.
Charlotte Perrelli – Still Young
Indeed, she is still young, and this pop-schlager joy just suits Charlotte's persona perfectly. A great little tune, wonderful performance, and quite frankly this will win if this is the type of entry Sweden wants to have this year.
Tusse – Voices
A newcomer to Melodifestivalen, yet this guy already excudes star quality. Showing no nerves on stage, against so many vintage acts, Swedish Idol has taught him well. This has to be in with a chance of winning. Perfectly staged and Tusse is about to become a huge star.
Alvaro Estrella – Baila Baila
Good old Alvaro can always be counted on to give the audience something to dance and smile about. This deserves a place in the final for its upbeat nature, and Alvaro's charming personality, but this song is dead in the water tonight.
Clara Klingenström – Behöver inte dig idag
The dark horse that has been rising in popularity as the weeks progress. This rocky chick number has a fair tune, but Clara needs to work on her stage presence. Fans have been asking for a woman, and a Swedish song for a while, so all boxes are ticked here.
Eric Saade – Every Minute
Fast becoming the King of Melodifestivalen, maybe even taking over from Måns, this is without doubt, the most modern and original song in tonight's contest. Unfortunately for Eric he has as many haters, as he has fans, so it will be interesting to see how this plays out tonight. Should this win Melodifestivalen, this has a great chance of giving Sweden, its seventh Eurovision winner.
Dotter – Little Tot
Cry didn't make the final, but last year Dotter was well fancied to win, ending up coming second by one point, with the very popular Bulletproof. This entry is more a dance track than her entry last year, but the lyrics are very difficult to understand in places. An ode to her younger self, Little Tot bounces along well, and should make a reasonable entry, but may just miss the mark this year.
Arvingarna – Tänker inte alls gå hem
Arvingarna have been around since 1989, and have always been relatively popular, but seem to be having a recent resurgence. They made the Melodifestivalen final in 2019 with I Do. This entry with its Can You Feel It rhythm is a good listen, but unfortunately has very misheard lyrics in English. This will probably do better at home than with the International juries.
The Results
| | | | | |
| --- | --- | --- | --- | --- |
| | International Jury | Swedish Public | Total | Position |
| Danny Saucedo | 39 | 35 | 74 | 7 |
| Klara Hammarström | 43 | 36 | 79 | 6 |
| Anton Ewald | 9 | 16 | 25 | 11 |
| The Mamas | 50 | 56 | 106 | 3 |
| Paul Rey | 18 | 7 | 25 | 12 |
| Charlotte Perrelli | 32 | 28 | 60 | 8 |
| Tusse | 79 | 96 | 175 | Winner |
| Alvaro Estrella | 7 | 19 | 26 | 10 |
| Clara Klingenström | 39 | 52 | 91 | 5 |
| Eric Saade | 69 | 49 | 118 | 2 |
| Dotter | 57 | 48 | 105 | 4 |
| Arvingarna | 22 | 22 | 44 | 9 |
Sweden At The Eurovision Song Contest
ABBA – that's all you need to know, about Sweden. Just as the Grammy awards always compare winners each year to Michael Jackson's Thriller, everyone knows Waterloo, the legendary winner from 1974.
Add to the list of winners, tonight's host, Måns Zelmerlöw with Heroes from 2015, and one of tonight's contestants, at the time, Charlotte Nilsson from 1999 with Take Me To Your Heaven, and you're up to three winning performances.
The boys in the Golden boots, Herreys were winners in 1984 with Diggiloo Diggiley and Queen of Schlager, Carola won in 1991 with Fångad av en stormvind.
Sweden have finished last in the contest in 1963 and 1977, but we won't talk about that.
In 2012, Loreen, one of six Swedish winners, won with Euphoria, which has gone on to become the favourite entry of all time with ESC radio listeners, since before the dinosaurs roamed the Earth.
Enjoy our chat with winner, Tusse.