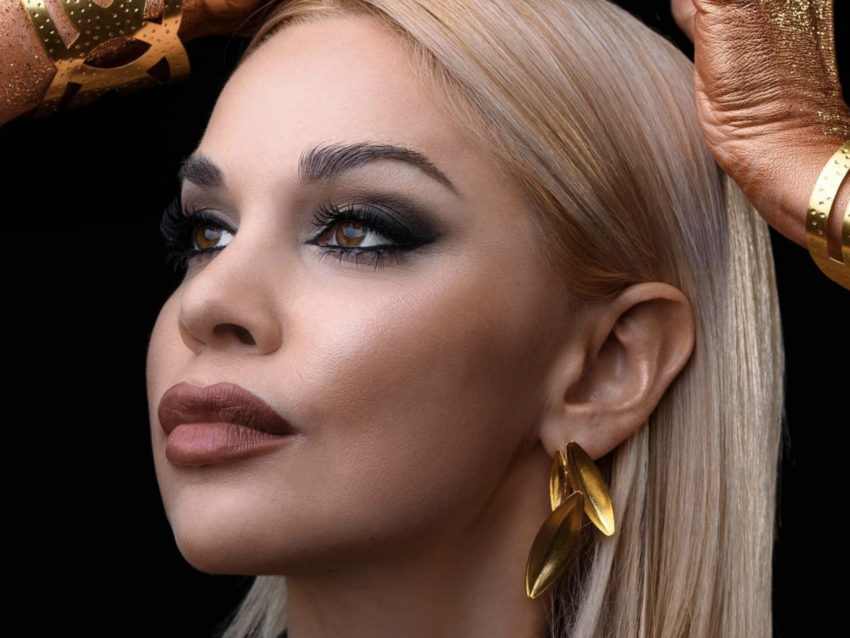 Today it was  Latvian Television (LTV) and Samanta Tina's turn to release the song she will sing to represent Latvia at the Eurovision Song Contest 2021. Can 'The Moon Is Rising' bring Latvia a good result in Rotterdam, the Netherlands in May?
Last year, Samanta was supposed to represent Latvia with the song I'm Still Breathing. Latvian broadcaster decided early on, in May last year, that she would get a second chance at Eurovision here in 2021. This year, she will perform, The Moon Is Rising.
Latvia will participate in the second half, of the second semi-final on the 20th of May 2021. In the embedded video, listen to Samanta Tina's 2021 Eurovision entry. Below the video, you can read more about her.
Samanta Tina – a brief biography
Samanta Tina was born, Samanta Poļakova on the 31st of March 1989. In 2010, she won O!Kartes akadēmija, The prize was to allow her to study music in London.
She has made several attempts to represent Latvia at the Eurovision Song Contest. Her first time was in 2012 followed by 2013, 2014, 2016 and 2019. Most notably she withdrew in 2016 to allow Justs to head to Stockholm, Sweden as she felt his song was better than hers. In 2017, she also made an attempt to represent Lithuania at the Eurovision Song Contest.
Finally, in 2020 she won the Latvian supernova competition which gave her the right to represent Latvia at Eurovision. Her song Still Breathing never made it due to the cancellation caused by COVID-19. Fortunately this year she will get another chance to shine.
Latvia at the Eurovision Song Contest
Latvia first appeared at the Eurovision Song Contest in the year 2000 with the song My Star by Brainstorm. They started off very well by placing third.
Only two years later in 2002 they won the contest with Marie N and I wanna. Since then, they've only placed in the top five once, which was in 2005 with The War Is Not Over by Walters and Kazha.
Unfortunately out of 20 appearances Latvia have failed to qualify on half of these occasions. Their most recent success came in 2015 when Love Injected by Aminanta placed sixth and then Justs with the song, Heartbeat that she had written and came 15th, a year later. This was the last time they reached the finals to date.