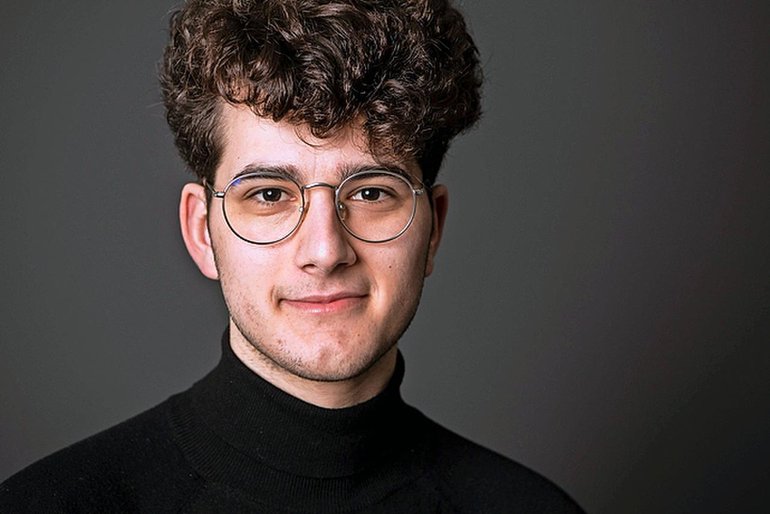 Today Swiss Television (SRG SSR) released the song that will represent them at the Eurovision Song Contest 2021. As per 2020, the song will be performed by Gjon's Tears.
On 4th of March 2020, it was announced that Gjon's  Tears would represent Switzerland at, what was to later be cancelled, the Eurovision Song Contest 2020. On the 20th of March 2020, we got the news that Gjon would return to the 2021 contest.
This time his song will be, Tout L'Univers which you can watch below. Switzerland will perform in the second half of the second semi-final on May 20, 2021. Just below the video, you can read more about Gjon's Tears.
Gjon Muharremaj was born in Broc, Switzerland on June 29, 1988. His parents were Albanian and at the age of 12, Gjon placed third in the first season of the Voice Of Albania.
At the age of 13 he made the semi-finals of Die grössten Schweizer Talente. Next he headed to the Voice, France where he made the semi-finals. He then turned professional and changed his stage name to Gjon's Tears.
Last year, Switzerland chose Gjon to represent them with Repondez-Moi.
Switzerland At The Eurovision Song Contest
Switzerland won the very first Eurovision Sing Contest in 1956 with Refrain by Lys Assia. They then finished in the Top 10 until 1963.
In 1964, Anita Traversi with the song I Miei Pensieri became the first of five times Switzerland finished last in the finals. Since 2004, Switzerland have failed to qualify to the finals, eleven times.
As well as the first winner, they have finished in the Top 3, on eight occasions, the last being in 1993 with Annie Cotton and Moi Tout Simplement.
The only other time the country has won the contest was in 1988 with Céline Dion and the song Ne Partez Pas Sans Moi.