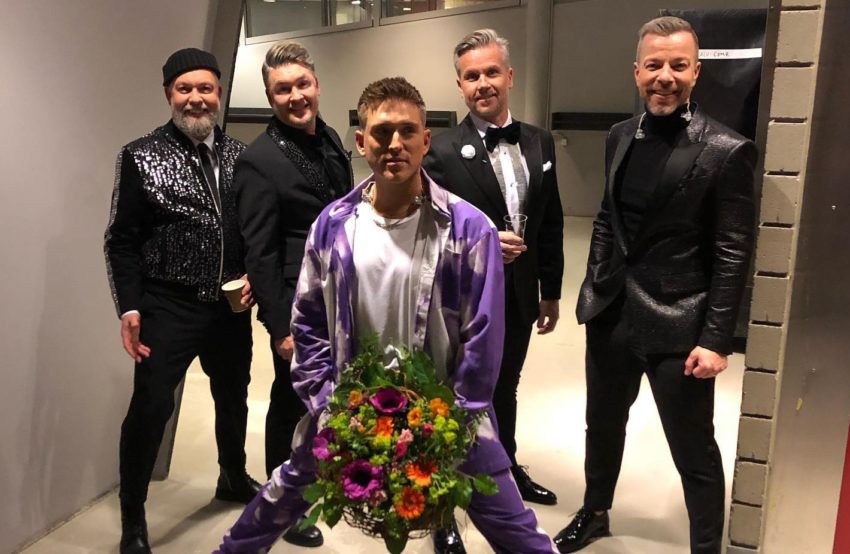 Sweden's Melodifestivalen draws attention from Eurovision fans all over the world. Tonight, was probably no exception with two former Eurovision participants up for another attempt at representing Sweden at the Eurovision Song Contest.
Let's just be honest, Eurovision fans had a tough evening tonight. The final in Lithuania with The Roop as top favourite, a quite open fourth heat in Norway – and then what this is all about; the start of Sweden's Melodifestivalen.
With not just one, but two former Eurovision Song Contest participants, and a couple of other fan favourites, in this heat, it was doomed exciting already from the beginning. In case you don't know all of tonight's seven acts that well, we've prepared a Get to know- article for you to get more familiar with them.
The result of Melodifestivalen 2021 – First heat
Seven acts took part and for four of them, their journey doesn't end here. The task for the Swedish population tonight was quite simple: First select five acts to the second round. Then vote again, and now send two straight to the final and another two to Second Chance round.
| | | |
| --- | --- | --- |
| Act | Song title | Placement |
| Danny Saucedo | Dandi Dansa | To the final |
| Arvingarna | Tänker Inte Alls Gå Hem | To the final |
| Paul Rey | Missing Piece | To Second Chance round |
| Lillasyster | Pretender | To Second Chance round |
| Jessica Anderson | Horizon | 5th place |
| Kadiatou | One Touch | 6th-7th place |
| Nathalie Byrdolf | Fingerprints | 6th-7th place |
The Second Chance round will take place on the 6th of March. The big final will then be held one week later, on the 13th of March.
The show
Just like in most other countries, the Swedish shows are held without an audience. The shows won't be held in various parts of the country either as this time, all shows take place from the smaller arena Annexet in Stockholm.
At 20:00 CET the show kicked off. The show producer Christer Björkman (Sweden 1992) hosted the show with a bit of help from Lena Philipsson (Sweden 2004). There were no live audience due to Covid 19 pandemic. The interval act was performed by Lena Philipsson. She sang her new song, a disco song Lära Så Länge Man Lever. Lena wore a pink costume, played the piano and was accompanied by 4 dancers.
Before the performances kicked off, we saw a little comedy sketch with Lena preparing for the show. After the performances, we saw another little comedy show with Lena in her red costume. After the first elimination, we were treated by a couple of little shows by Lena Philipsson and Christer Björkman. Björkman made interviews with direct finalists Arvingarna and Danny Saucedo
Sweden at the Eurovision Song Contest
With two wins within the past eight years, Sweden is catching up on Ireland's record with seven Eurovision victories. Sweden is now only one down.
Since the introduction of semi-finals in 2004, Sweden only failed to reach the final once. By a coincidence that was in 2010 where Anna Bergendahl's This Is My Life finished 11th in the final, and where Denmark came 4th in the final with a song rejected for the Swedish selection!
Since 2014, things however have been extremely impressive with only finishing outside top 5 once in this period. First Sanna Nielsen came third in 2014, then Måns Zelmerlöw won in '15 and finally Frans, Robin Bengtsson and John Lundvik finished 5th. Sweden's only none top 5 result was a 7th place achieved by Benjamin Ingrosso.