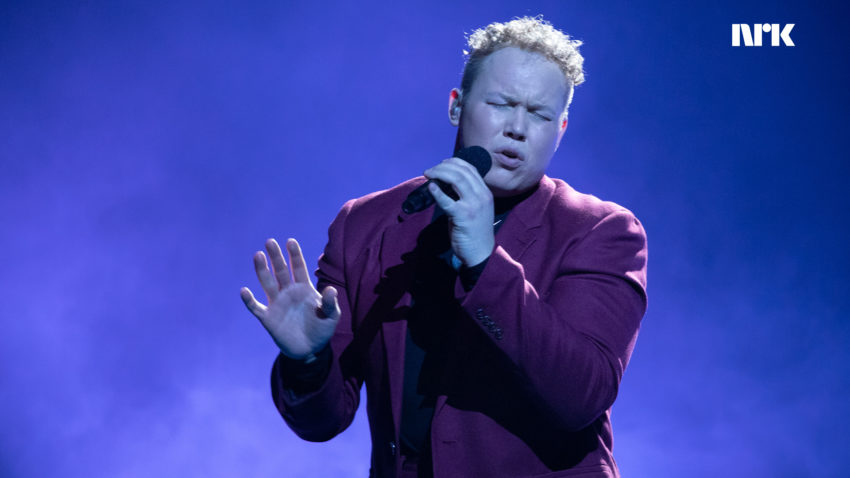 Things are shaping up in Norway with only two more spots now left for the final. After yet another close heat tonight, Kiim is clear for the final on the 20th of February.
In Norway, 12 acts will compete in the final. Six of them are pre-qualified, five will get there after winning their heat and one lucky one will win the wildcard round.
Tonight, four new acts took the stage fighting in the fourth out of five regular qualification heats. To get to know more about these four participants, please check out our Get to know – article.
Result of the fourth heat
To secure fairness, the two first duels were decided via a draw that took place in the beginning of the show. Voting was done online with NRK login. It is possible to vote from abroad as well.
First duel: Marianne Pentha & Mikkel Gaup – Pages vs. Landeveiens Helter – Alt Det Der
Winner: Marianne Pentha & Mikkel Gaup
Second duel: KiiM – My Lonely Voice vs. Royane – Circus
Winner: KiiM
Afterwards, the two winners met in one last duel; Guld duellen – the gold duel. The winner qualified for the Norwegian final to be held on the 20th of February.
The Show
In most other countries, the shows will start at a time easy to remember like 20:00, but not in Norway. Their shows start at 19:50, ten minutes to eight.
Just like in all the previous two heats – and like last year, the show was hosted by Kåre Magnus Bergh, Ingrid Gjessing Linhave and Ronny Brede Aase. Tonight, we opened with the hosts laying on sun lounger and afterwards pretending to swim in a swimming pool – and no, this wasn't the Danish Melodi Grand Prix final from 1984. The swimming pool wasn't actually there this time.
Anyone who remember Johnny Logan? Of course, you do. The triple Eurovision winner was shown with a little video greeting to KiiM wishing him the very best of luck in tonight's heat.
This evening's direct qualifier to perform was Atle Pettersen with the song World On Fire. He is an experienced artist and that showed in tonight's performance. It was better performed than any of the four competing acts tonight. But the song? Well, it's a mix of Eric Saade, Robin Bengtsson and Benjamin Ingrosso. Having heard the acts competing in the previous three heats, it might be a bit hard to explain why exactly this is directly qualified.
Norway at the Eurovision Song Contest
With three Eurovision victories, Norway is on track with fellow Scandinavian neighbour Denmark, although both countries are three behind Sweden. Norway first won in 1985, the year after Sweden's second win. Bobbysocks' La Det Swinge has since become a classic hit, which most fans can sing a long to. Ten years later, Secret Garden gave Norway their second win with the song Nocturne, which only contained 24 words, and the rest was instrumental, mainly violin. In 2009, Norway would once again bring the violin to Eurovision – and win by no other than Rybak.
Since the last Norwegian victory, by Alexander Rybak in 2009, Norway have scored rather decent in Eurovision. Stella Mwangi (2011) and Agnete (2016) both failed to reach the final, but of the remaining six entries that did make it, four of them ended in top 10.
Video: Ketil Stokkan – A musical portrait
In a previous heat, we saw Ketil Stokkan perform his 2021 entry My Life Is OK. Unfortunately, he didn't win the spot to the final, but he is still in the run hoping for a wildcard.
With more than 40 years in the music business, this is a man with a lot of experience, and a lot on his mind. Lean back with a glass of wine or a cup of coffee, and enjoy this Ketil Stokkan – A musical portrait in the video below.