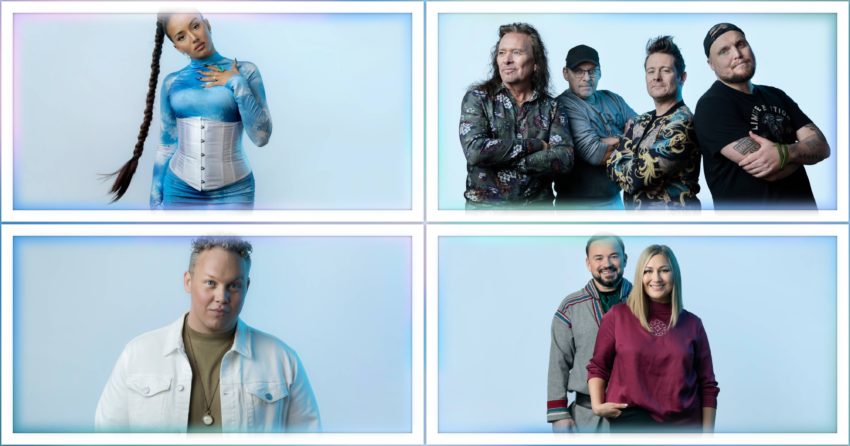 A new formed boyband of men in their best age, a former Voice participant, an influencer and a duo who have know each other their whole lives. These are the participants in the fourth Norwegian heat this coming Saturday. Here's a closer look at them.
Things are getting tighter in Norway as we come closer to the national Melodi Grand Prix final on the 20th of February. So far, 9 out of 12 acts for the final have been picked. There's only three spots left to fight about.
On Saturday, the 6th of February, four more acts will compete in yet another battle heat with one of them winning the qualification for the final.
Below, you can get to know a bit more about the four acts for the fourth heat of Norway's Melodi Grand Prix.
Landeveiens Helter – Alt Det Der (All that)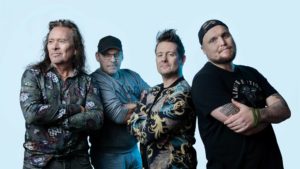 (Songwriters: Lars-Erik Blokkhus, Petter Bjørklund Kristiansen and Thor-Erik Claussen)
It's never too late to form a boy band. Or maybe we should call it a 'men's band'? Afterall, we are dealing with four established musicians in their best age that got together recently. Alt Det Der is their first song as band. This band consist of Rune Rudberg, Dag Ingebrigtsen, Lars Erik Blokkhus and Stian Staysman Thorbjørnsen. Dag is the only one with no prior Melodi Grand Prix experience while Rune Rudberg on the contrary has taken part none less than six times.
KiiM – My Lonely Voice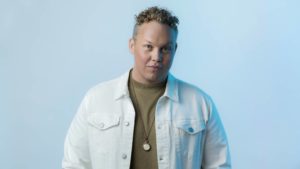 (Songwriters: Kim Rune Hagen, Espen Andreas Fjeld, Vebjørn Jernberg and Niklas Rosström)
Kim Rune Hagen is Melodi Grand Prix debutant. He participates as several friends who took part told him how much fun it is. So, now he decided to try it out himself. He is not unfamiliar with music competitions on TV though. In 2007, he got his break through finishing third in Idol. After a few years in the band Spinning Foundation, he took a break from music, became a real estate agent until refound his love for music. In 2015, he took part in The Voice.
Royane – Circus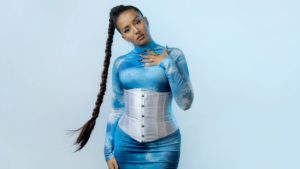 (Songwriter: Royane Harkati)
28-year-old Royane grew up in Spain and Morocco. She moved to Norway when she was nine years old. She is an influencer who the past couple of years has focused on her music. In 2019, she released her debut single Antidote for Love. Her latest single Takashi Aruto was released just recently.
Royane Harkati describes herself as a perfectionist who likes to be involved in every part of the production of her music.
Marianne Pentha & Mikkel Gaup – Pages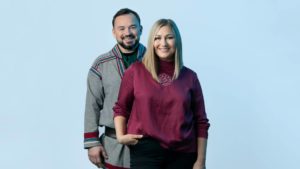 (Songwriters: Vanessa Liftig, Robin Lynch, Marianne Pentha and Mikkel Gaup)
In 2012, Marianne stepped into the spotlight herself when she took part in the first Norwegian edition of The Voice. After that, she released two albums with the band Ánnásuolo. In 2019, she was on her own again when she provided the sami voice to Elsa in Frost 2.
Mikkel is an actor. In 1987, he played the lead role in the film Veiviseren. In that film, he provided joiking for the first time. And now, he is at it again. While his acting career takes most of his time, he did find time to release a debut album in 2018 titled Run Wolf.
Marianne and Mikkel have known each other their entire life, so this is not a duo who needs to get use to each other.
Blåsemafian interview
In the video below, you can watch a video interview with Blåsemafian who won the first of this year's Melodi Grand Prix heats. In that video they play from their entry Let Loose, talk about how they will try to push the boundaries to allow for LIVE music at Eurovision. They also talk about the 'Let Loose movement' and their future plans.