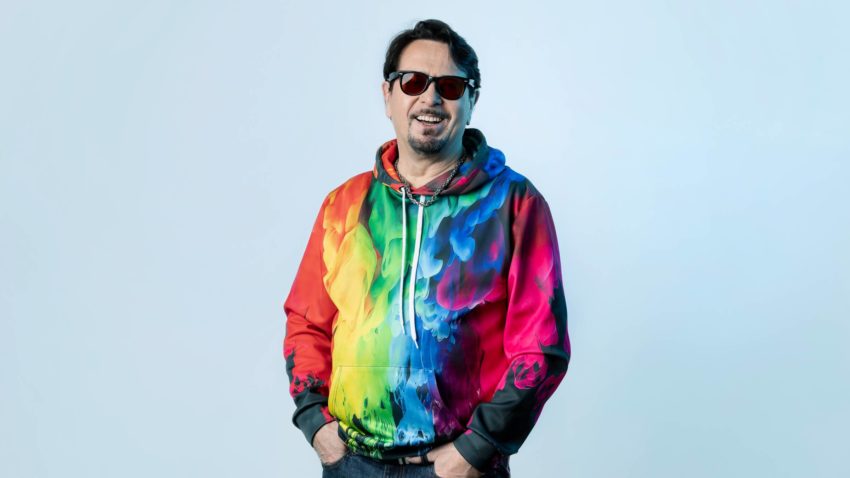 I was caught by surprise Monday seeing Ketil Stokkan among the participants for the second Norwegian Melodi Grand Prix heat. I was even more surprised when I heard the song. This totally brings back my teenage years, back to when I had a crush on Ketil.
I love Romeo and I love Brandenburger Tor. How on earth the latter finished so poorly, I have never understood. Both of these Norwegian entries from 1986 and 1990 are still among the Eurovision songs I listen to today. It reminds me of the happy Eurovision years in the 1980s and early 1990s with catchy pop songs, that would catch my attention. I can easily sing along to this one, and I miss that in many songs nowadays.
One can say that I had a little crush on Ketil Stokkan back then in my early teenage years. That was the time when us girls would gather in front of the mirror with a hairbrush as microphone, and meet in the school yard talking about the Eurovision songs. We were not more than 14 years old, but we had a lot of fun. That was my Danish childhood, and Norwegian Ketil Stokkan was much a part of it.
Many years have passed since then. I honestly wasn't expecting to hear much more of him until this Monday when the Norwegian broadcaster NRK pulled his name out of the hat for the second Melodi Grand Prix 2021 heat. That really surprised me. Just as the surprise had settled, I went to listen to the four songs competing. I was surprised once again. I don't know what I had expected, but after so many years, I didn't expect a song that would bring me back to my teenage years. My Life Is OK is damn catchy, and though I don't predict it will win this heat, this is my personal favourite among the four songs for Saturday. Admitted, I am sucker for songs easy to sing along to, and Ketil serves me that along with a bunch of nostalgic memories 🙂
Ketil Stokkan surprised me being back again in the Norwegian selection, and he surprised me with the song, so maybe I should actually be ready for yet another surprise on Saturday? Nah… I am not naive. This song won't win this heat, but it doesn't have to either. I enjoy it, and I guess, I can't be the only one. Despite the competition element, Melodi Grand Prix is a good stage from where you can get your music heard. In particular in the times we live in now. I predict he will entertain me and the rest of the TV viewers on Saturday, and then we'll see what happens from there.
For now, I will just enjoy the new song – and then I will look forward to seeing the performance on Saturday. 'My Life Is OK' – in particular now that Ketil Stokkan is back! Thank you, mr. Charmeur.
In the video below, you can listen to Ketil Stokkan's My Life Is OK. Below the video you can read more about him.
Ketil Stokkan – a mini biography
He is born in 1956 in Harstad in the North of Norway. His career started mid 1970s with a couple of years in the band Nexus. The public success came after 1977 when he joined the band ZOO. With first two albums in English, and then four in Norwegian – with Ketil as front vocalist and main songwriter, this band became a household name in Norway.
In 1983, the ZOO members went each their way, and Ketil Stokkan began his solo career. First stop on that career was the Norwegian national final. He finished second in 1983. Later he would take part two more times; in 1986 and 1990 – and win the Eurovision ticket on both of those occasions.
Nexus got back together again in 1989, and shortly after changed name to Stokkan Band. Zoo got back together again in 1999, and Ketil Stokkan got busy. He was now working as a school teacher and performing with Zoo and Stokkan Band. In recent years, he has been performing with the band Funky Ducks.
Four Melodi Grand Prix and Eurovision participations from Ketil Stokkan
1983: Samme Charmeur finished second in the Norwegian national final
1986: Romeo won the Norwegian final, and finished in 12th place at the Eurovision Song Contest
1990: Brandenburger Tor won the Norwegian final, and unfortunately finished in tied last position (21st) with Finland
2021: My Life Is OK takes part in the second heat of the Norwegian national selection
This reflection article is based on the author's own personal experience. Views expressed belongs to him or her, and are to be seen as unrelated to EuroVisionary.com.