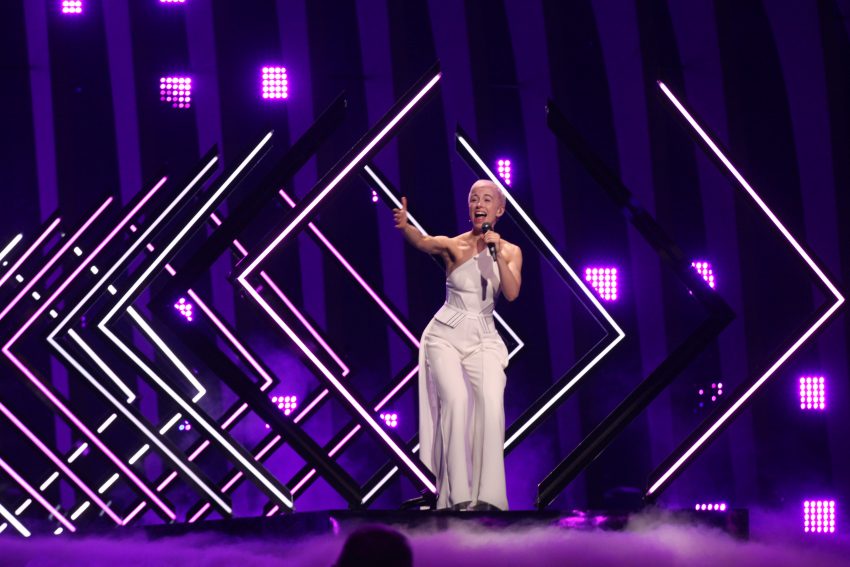 SuRie has released her latest single "Taking It Over" which has seen her take her music in a different direction. According to UK news, fans on social media have been slamming the BBC for selecting Storm for the UK's entry at Eurovision this year, as they feel that this one should have been sent in it's place.
SuRie has released her new single just 2 weeks since she represented the UK at the Eurovision Song Contest. Immediately after the release fans were quickly comparing the new single to the singer's Eurovision entry and even suggesting that Taking It Over should have been sent to Lisbon. There have been rumours circulating that Taking It Over was submitted to the BBC for consideration along with Storm, but the broadcaster felt that the latter song was more 'Eurovision'. This however has yet to be officially confirmed.
Taking it Over is a shift in a different direction for SuRie who finished in 24th place in Lisbon. The new single is edgier than it's predecessor, slower with a strong beat. The song is about SuRie taking charge and wanting to make the first move. Would it have done better in the contest?
SuRie's performance has been mostly remembered for the stage invader that  interrupted her performance in protest. Footage of her performance at Eurovision has topped 6 million views on YouTube, while the official video for Storm has reached 1.6 million.
You can listen to the new single by SuRie by watching the official lyric video below. Let us know your thoughts, do you think this entry would have brought SuRie more success at Eurovision?