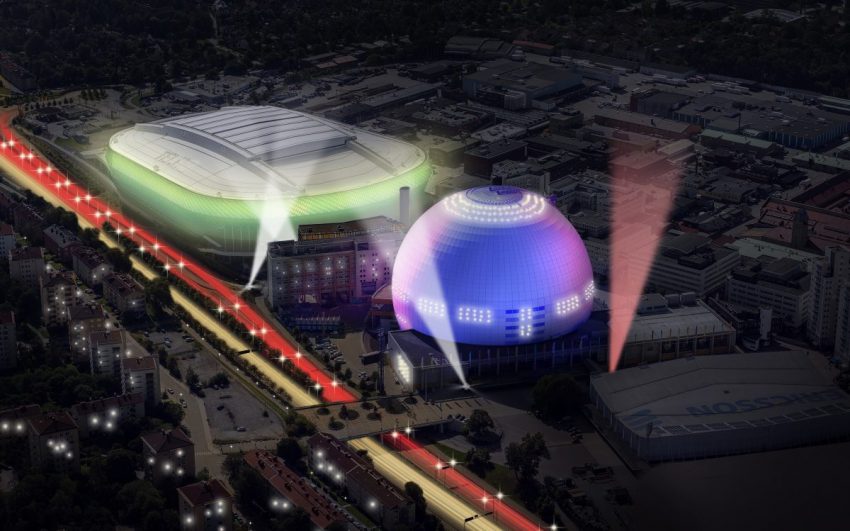 This morning the Swedish capital of Stockholm was chosen as host city for the 2016 Eurovision Song Contest. Globe Arena with an expected capacity of around 15.000 will host the contest in May next year, just like they did in 2000. 
After months of speculating we finally know the host city for the  2016 Eurovision Song Contest as the choice of Globe Arena in Stockholm was announced this morning. Karin Wanngård, Mayor of Stockholm, says:
Stockholm is music. Our city seethes with activity revolving music. Creativity is close to our hearts and is something that we want to emphasise and be noticed even more clearly in the city. To be the Host City for the Eurovision Song Contest gives us the opportunity to reinforce and stimulate the involvement which the music creates for people in Stockholm and all that will travel here to take part of the Swedish musical wonder.
Stockholm, and Globe Arena also hosted the 2000 contest which was won by the Danish duo Olsen Brothers. The venue which was built in the late 1980's has a capacity of 14.000 – 16.000 spectators.
Executive Producer for the 2016 Eurovision Song Contest, Martin Österdahl, says:
Stockholm has delivered a thorough offer which guarantees that the event once again is taken to the next level. The jewel on the crown is that we can organise an even more powerful Eurovision Song Contest by incorporating the Tele2 Arena in the Grand Final.
Exactly how Tele2 Arena will be incorporated, isn't known yet, but the surrounding buildings will be used as well. The press centre will according to the plan be located in Hovet venue while delegations will house in Annex.
The 2016 Eurovision Song Contest will take place in May next year with the semi-finals on 10th and 12th of May, and the final on the 14th. Sweden will host the contest as Måns Zelmerlöw won this year's contest held in Vienna, Austria. Below you can see a video of his winning song, Heroes.