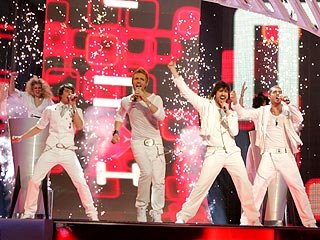 Basty, Mikel, Ony and Javi reunited tonight. The boys, who are better known to their fans as D'Nash reached fame after they participated in the Eurovision Song Contest in 2007. They worked together until 2013 when they went each their way.
It was a huge surprise for their fans when Javi announced on his Instagram account that the band would reunite after 7 years in a special one-hour event to share with their fans, and help them make their time in quarantine more pleasant.  Javi was overwhelmed by the positive reactions from his fans.
"We are doing this reunion for you (the fans). To have a good time with you, for one hour. But in the end, you gave us more than we can give you. We have been filled by kind messages, and I cannot forget this.  No matter the time, you are incredible.

Javi from D'Nash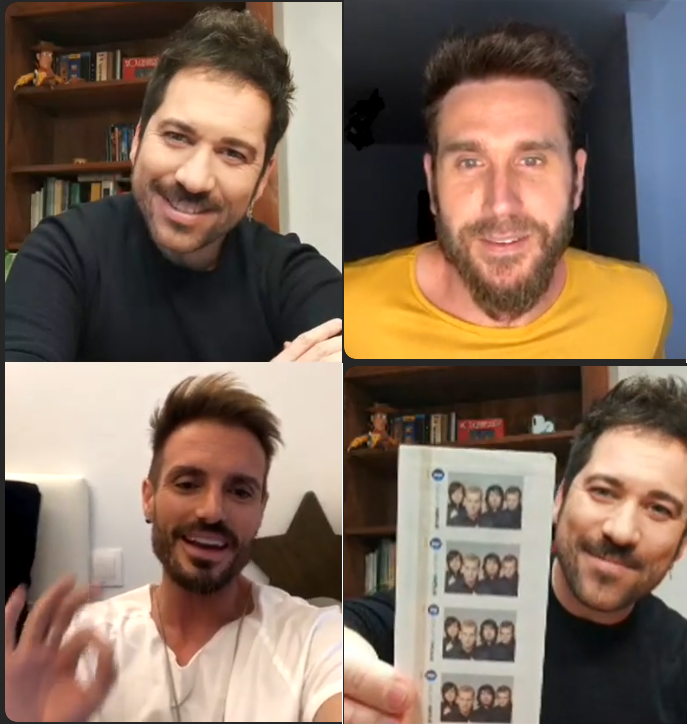 During the live broadcast this evening the boys talked about their favourite memories as part of the band, including their journey to Eurovision in Helsinki. They also had time to show some of the Eurovision memorabilia they still have. The band sang some of their previous hits – of course including their Eurovision entry I Love You Mi Vida.
Javi mentioned that he is touched when their fans share videos and pictures with him. 13 years after their participation in Eurovision fans are still playing the band's song at their weddings, naming their pets Nash or taking pictures of their children wearing D'Nash' t-shirts.
What happened to D'Nash after Eurovision?
D'Nash represented Spain in 2007 with the song "I Love You Mi Vida". The song ended up in 20th position in the final with only 43 points.
After breaking up, the band members pursued different projects.  Ony is now an actor and a professional dancer. Basty has also become an actor. Mikel has participated in different musicals in Spain. Finally, Javi has continued his music career as a solo artist.
In the video below, you can remind yourself of D'Nash' Eurovision entry: