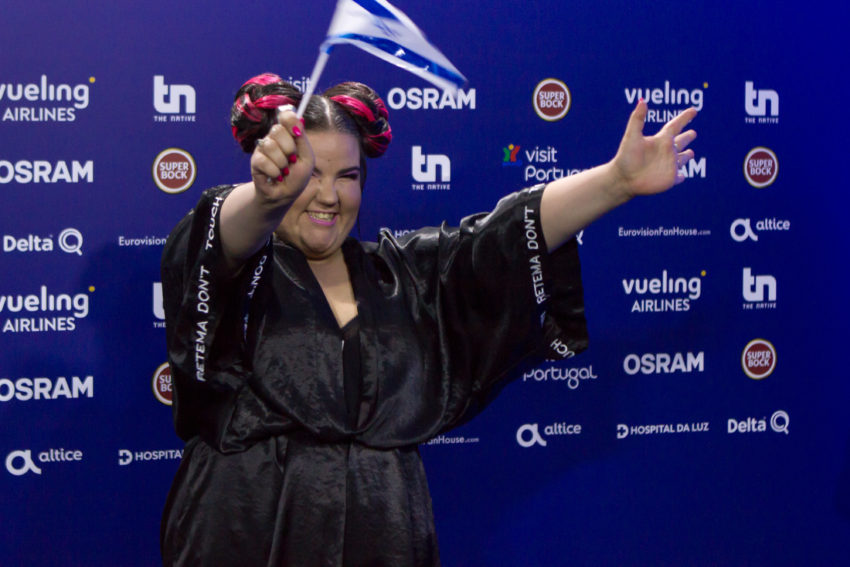 "Israel's ongoing and grievous violations of international law" is among the reasons Irish party Sinn Féin is asking  broadcaster RTÉ not to take part in the 2019 Eurovision Song Contest which will be held in Israel.

In May this year, Netta won the 2018 Eurovision Song Contest for Israel with the song Toy. With that, the country is now set to host the 2019 edition. If things were to fit the Irish republican party Sinn Féin, it will be a contest without Ireland.
Pearce Doherty, member of parliament for Sinn Féin stated that he expects his party to ask broadcaster RTÉ  and the Irish goverment to boycott the Eurovision Song Contest in Israel. The reasons are listed as "Israel's ongoing and grievous violations of international law and international humanitarian law" and the "apartheid policies being applied to the Palestinian people".
The delegates of Sinn Féin are very clear – there is a role for the arts, music and indeed sport, in sending a very strong message internationally. As it happens, Israel is hosting the Eurovision and just like the Olympic Games in Germany or the Rugby World Cup during the apartheid era, there is a time to stand on the right side of history here.
This is an opportune moment to shine the spotlight on the slaughter of the Palestinian people. While the government are refusing to expel the Israeli ambassador, there is an opportunity for others to take a stand so I think this campaign will gain momentum.
To get international attention, Sinn Féin also brought up the issue in the European Parliament yesterday.
It promotes the construction of Jewish-only settlements. It revokes the status of Arabic and makes Hebrew the country's official language. Prime Minister Benjamin Netanyahu's government can now expand the state's takeover of Palestinian lands in the occupied West Bank and East Jerusalem. There was no mention of equality or minority rights in any part of the bill. As members of the European Broadcasting Union that organises the Eurovision song contest, RTÉ need to take a firm stand against this sectarian bill and commit to boycotting the Eurovision in 2019.

Lynn Boylan, MEP
It's not just in Ireland, the Israeli situation is being discussed. In Iceland, more than 25,000 people signed a petition which wants the national broadcaster RUV to also withdraw from the 2019 Eurovision Song Contest. In countries like Sweden and the United Kingdom, the topic has been raised as well.
To remind yourself of how Israel won the 2018 Eurovision Song Contest, take a look at this video from Netta's rehearsal of Toy