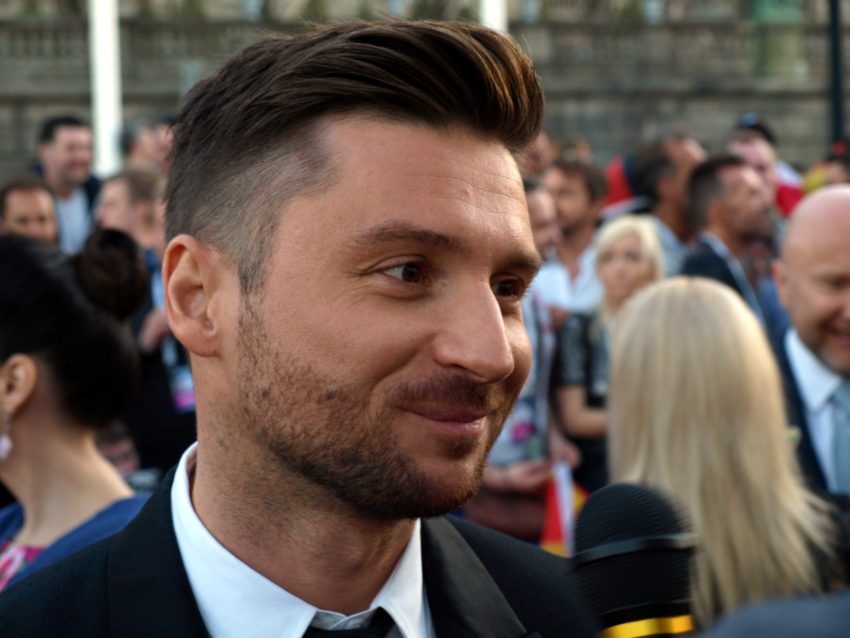 Today, the Russian representative in the Eurovision Song Contest 2016 in Stockholm, Sergey Lazarev, released new single Tak Krasivo (So beautiful) from his upcoming album.
The Russian popstar knows no rest. Following the huge success in Stockholm, where he came 3rd behind Ukraine and Australia, Sergey has been very active with his musical career. He released several singles – Breaking Away, the Russian version of his Eurovision entry Pust' Ves' Mir Podojdyot (Let the World Wait), Idealny Mir (Ideal World), and, Lucky Stranger (both in English and Russian).
He has taken part in numerous music awards in Russia. He's been awarded The Artist of the Year, The Breakthrough of the Year, and, twice, The Best Singer.
Along with many Eurovision contestants from Ukraine, Russia and Azerbaijan such as Ani Lorak, LOBODA, Nikki and Polina Gagarina, Sergey performed at the Russian sponsored song festival Zhara (Heat) that took place in Baku, Azerbaijan on July 27th to 30th.
Now, Sergey is set to surprise his fans. The surprise is that, starting today, August 4th, every 3-4 weeks, Sergey will be releasing a new single from the upcoming album, that way fans can remain engaged for a longer period of time.
The new single Tak Krasivo is a song about love and how beautiful it is. It's a slow tempo and mellow track. Towards the end of the song, Sergey shows the power of his voice and aims at high notes. It is worth mentioning that, shortly after its release, the single topped the iTunes chart.
The singer noted that, in today's music world, it's not necessarily exciting to release a full album without previously sparking interest for it, and, for that reason, he does not want to take away the opportunity from the fans to enjoy every song. The album will exclusively contain new songs and no remixes or remakes of previous songs. Sergey has promised a December release of the album.
You can can listen to Sergey's new single in the lyric video below.