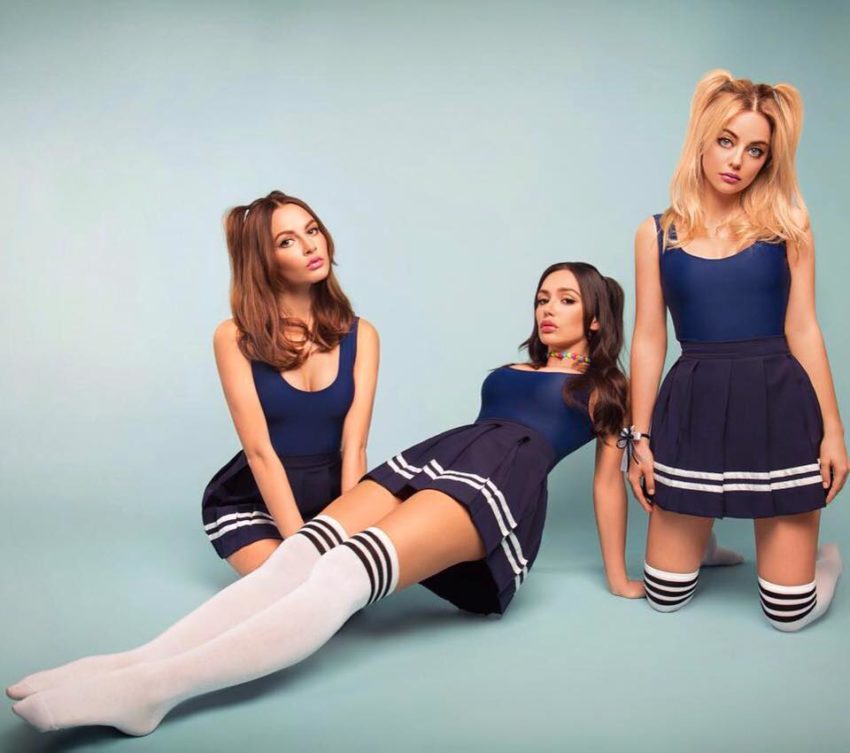 Russian representative in 2007, euro-pop trio Serebro, is making a comeback after their 2012 work Mama Lover, the title track of which brought the group to worldwide fame. The group's new album is called Sila Tryoh, which translates as The Power Of Three.
Serebro with Lena Temnikova as a lead singer represented Russia with Song #1 in the Grand Final and scored 207 points, which placed them third. Since Russia placed within the top 10 countries (excluding the Big Four) in the 2006 Contest, Russia pre-qualified to compete directly in the final of the Eurovision Song Contest 2007.
The group brought Russia the third place for the second time since t.A.T.u. represented the country back in 2003. Ironically, both of these groups are up to date the most famous and successful Russian groups that made it to many European and American charts.
Following Eurovision, Serebro finished their debut album OpiumRoz topping Russian charts along the way. Their songs Skaži, Ne Molči, Opium and Dyši are two of the group's most successful singles. While their first record had a melodic pop style, the direction that Serebro decided to take for their second album, Mama Lover, was a departure for a euro-pop and dance sound. The title track of the album stormed the charts of Japan, Italy, Spain, Russia and Belgium. The group carried out long club tours around Europe and North America.
Today, the lead singer Olga Seryabkina is the only member of the group that has been a part of it since the very beginning. Taking over from Lena wasn't easy but the group is back in the game. With the other two members, Polina and Katya, they are ready to present their absolutely bombastic The Power Of Three.
The album was preceded by the single Mimimi appearing in the top 10 charts from Japan and South Korea to Guatemala and Mexico and Kiss charting in Italian and Belgian charts. Serebro also recorded an explosive track, Blood Diamond, with Dutch DJs Yellow Claw.
The album's four brand new tracks See You Again, Get Lost With Me, Storm and My Money lure a listener into the nightlife and endless partying. The group calling to 'bring back the storm' will not leave anyone indifferent. The group succeeds in inviting you to the dance floor and 'seeing you again' brings a whirlpool of craziness and cheerful mood.
You can watch Serebro's singles See You Again and Kiss in the following videos.