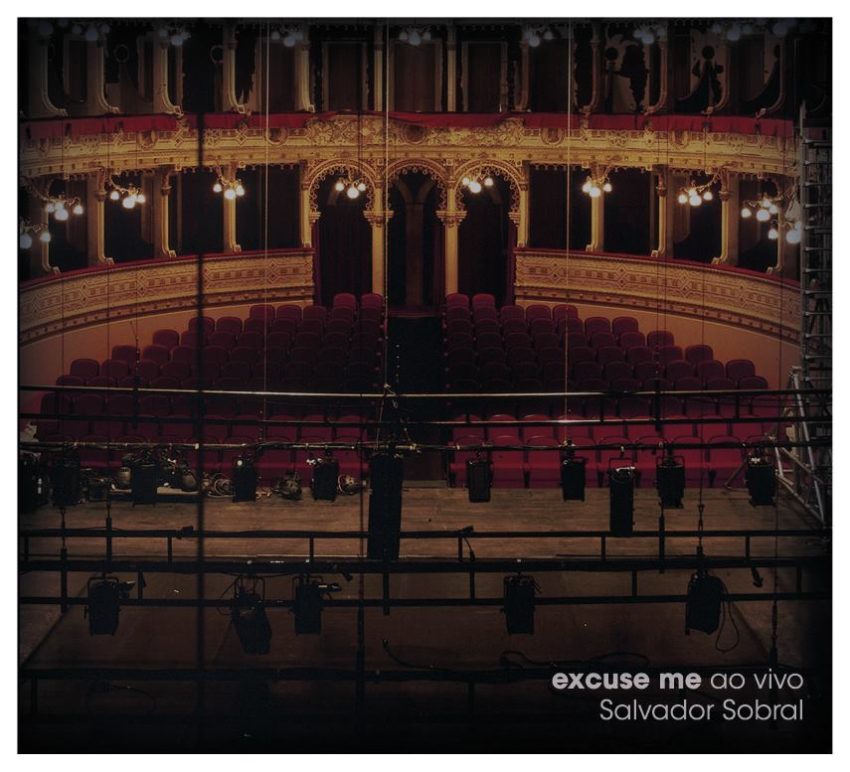 "Excuse Me Ao Vivo" is the title of Salvador Sobral's new album that has just been released. It includes live versions of many of his songs including a Jazz edition of his Eurovision winner "Amar Pelos Dois".
Right in time for Christmas. If you were in doubt what to give to your best Eurovision friend as a Christmas gift, Salvador Sobral may just have helped you. The Portuguese singer found some time while waiting for his heart transplant to put together a few live versions of his songs and build a new piece of work. Excuse Me Ao Vivo reflects Salvador's journey through his many concerts around Portugal and brings live versions of many of his songs.
On the cover, there's a picture of Teatro Garcia de Resende (Évora, Portugal) which represents the very first stage Salvador stepped on after winning Portugal's Festival da Canção. Nonetheless, the live versions of the songs were recorded during his farewell concert in Cascais and his concerts in Centro Cultural de Belém, Casa da Música and Centro Cultural.
The release of Excuse Me Ao Vivo brings along a Jazz version of his Eurovision winning song and it marks the very first time the track gets to be on a Salvador's album. The single version of Amar Pelos Dois along with the releases on the Festival da Canção 2017 and Eurovision Song Contest albums have now crossed the ten million streams in Spotify.
Excuse Me Ao Vivo is now available on streaming services like for example Spotify.