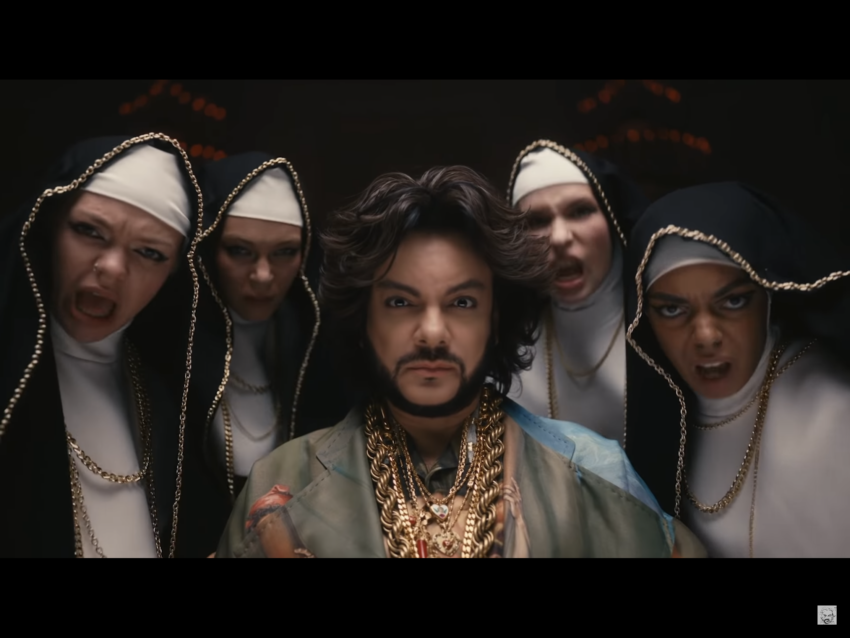 Lithuanian Television (LRT) are reporting today that Philipp Kirkorov, Russia's 1995 representative at the Eurovision Song Contest and legendary songwriter has been banned from entering Lithuania for five years.
The situation arises from Philipp performing concerts in Crimea, which the Lithuanian government says was illegally annexed from Ukraine. The government have been wanting to take a stance on the matter, which they have been debating since 2012.
Darius Kuliešius, Head of the National Security Group of the Presidency, states that he supports the decision of the Ministry of Foreign Affairs (MFA) to apply to the Migration Department with a proposal not to admit the Russian performer Philipp Kirkorov to Lithuania.
The president of the ELTA welcomed this decision. This is the right path and it needs to be followed. Individuals who are mouthpieces for the politics of certain countries are not compatible with our national security. They should be included in unwanted lists of individuals. This issue should be addressed systematically and extensively.
Not everyone agrees with this decision. Ramūnas Zilnys, who has been on the judging panel to select Lithuania's Eurovision entry for many years says
It is necessary to understand that in a country like Russia, if you want to be very popular and want to be constantly invited to TV, you get the impression, without in any way justifying that, it is obligatory to show support for government decisions from time to time. Sometimes and very frankly.

However, when the same Kirkorov comes here to Lithuania to perform, I have been to several of his concerts, and he is insanely polite here, – He does not shy away from saying that how wonderful it is that Lithuania is in Europe.
The battle looks like raging on as Lithuania looks into other artists and their political views.
This could be quite the issue should Lithuania win Eurovision in the future, as Philipp has been involved in many current entries in Eurovision, not just for Russia, but for Belarus, and most recently, Moldova's 2020 entry, Fight.
Who Is Philipp Kirkorov
Philipp is one of Russia's biggest artists, not just as a singer, but as a songwriter and producer. He was Russia's second Eurovision representative in 1995, placing 17th with Kolybelnaya dlya vulkana. His flamboyant behaviour has caused many controversies at home.
To Eurovision fans he is best known as the writer of Russia's 2016 entry, You're The Only One by Sergey Lazarev. He returned with Sergey in 2019 with Scream.
He also was responsible for Moldova's entry in 2018, My Lucky Day by DoReDos.
Last year he helped compose, Prison, the Moldovan proposed entry from Natalia Gordienko.
For a change enjoy Philipp's cover of Antique's 2001 Greek entry, Die For You.