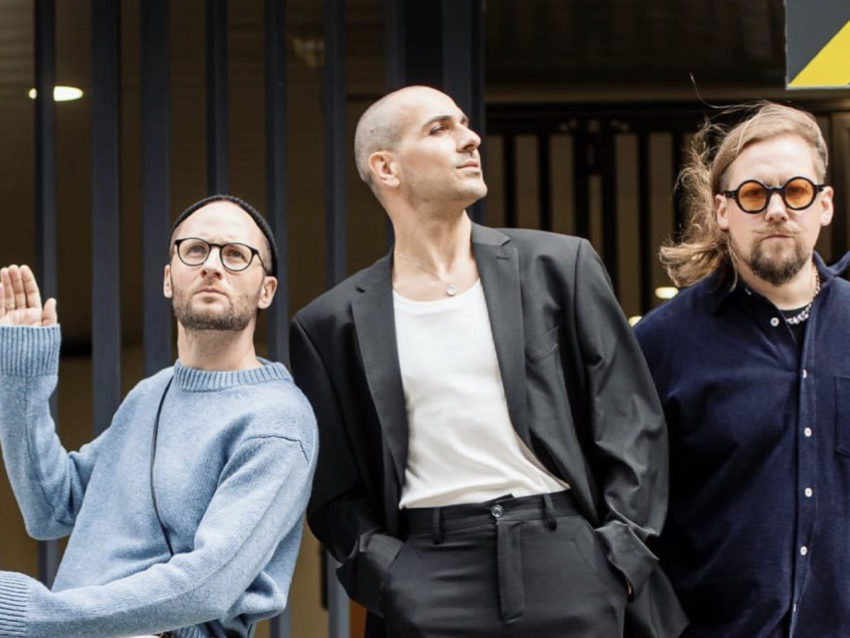 The Roop represented Lithuania at the 2021 Eurovision Song Contest. The band have found their Eurovision songs to be quite popular, but what about their debut single release, appropriately called 'Hello'.
In 2015, The Roop released their debut album, To Whom It May Concern, but none of the tracks on the album were released individually. Two years later, the song Hello was released to introduce their second album, Ghosts.
Hello was part of a group of songs, about releasing inner fears. Ghosts, the album was about not being afraid of Ghosts and to not doubt yourself. Hello was used to promote the parent album, although the song itself did not make the Lithuanian charts.
Hello – opinions from fans
In order to find out what Eurovision fans think of this song from The Roop, we asked our Eurovision Fan Panel. It includes team members as well as fans from all over the world.
Josef S. – It's quite interesting to hear some older work by The Roop who were really big favourites in 2020 and 2021. Hello is a little bit different and maybe that is good. It shows that they can bring to their fans different styles and not only one thing with various twists. For sure the song is not bad at all, but of course it is not on the same level as On Fire or Discoteque. It will be interesting to see what they will come up with now after their two years Eurovision trip is over.
Wouter V. – If this was the first of their songs I'd heard, I may have been more positive, but as it stands it's just more of the same sounds I was already getting a bit tired of after On Fire and Discoteque. Though with a bit more edge, I like that about it.
Jacques H. – Musically, I find Hello much more interesting than both Eurovision songs On Fire (2020) and Discotheque (2021). The synthesizer, the guitar rifs, the elektropop-choirs. It works. Also the vocals of singer Vaidotas Valiukevičius are much better and more interesting. To conclude: I like 'Hello'…
Steve P. – I have taken time to see the appeal of The Roop, and probably have a long way to go before I do. Both of their Eurovision songs are over-rated, especially On Fire, so I pressed 'play' on the video for this song with some trepidation. It's instantly recognisable as The Roop, and it was nice to see they can be serious when they want to be. I found the first couple of minutes pleasant enough, but I have to admit to feeling more than a little bored by the end.
Steinar M. – They are an indiepop band, and I often like the indiepop style a lot. This is quite catchy and feelgood, which is a good thing. The chorus is really good. The lalala-parts not so good. Cool video clip
Alvaro S. – I like the evolution I see from this song to The Roop's eurovision songs On Fire and Discoteque. Although this is a song I would easily enjoy listening on the background, I feel that their most recent songs represent an evolution in sound and The Roop has discovered their own unique sound and aesthetic.
Michael O. – As a debut single, thus isn't bad at all. In fact the song gets better the further in it gets. Clearly there is some potential here early on, and although there's a bit of novelty about them, the Roop show they are serious musicians on this song.
Vica K. – A song that encourages you to dream and be whatever you want to be. I think that is amazing. The stories from the people in the videoclip are all special. I could listen to this song for hours.
Charlotte J. – I really love the video. That's really well made. It takes a bit of time before I start focusing on the music. In fact, I am half way into the song before I hear something I really like. Until then, it had just been background music for the video. All in all, the song has some good elements, but the second half is much stronger than the first half. The video is really great though. It shows that simplicity is more than enough with the right styling and the right story, and that they had here.
Enjoy The Roop's Hello in the embedded video. Below the video, you can read more about the band.
The Roop – a mini biography
The Roop were formed in 2014. The band members are Vaidotas Valiukevičius (vocals), Robertas Baranauskas (percussion) and Mantas Banišauskas (guitars).
They released their debut album, To Whom It May Concern in 2015.  A second album, Ghosts followed in 2017. After that they tried to represent Lithuania at Eurovision with the song, Yes I Do in 2018. They finished third in the Lithuanian National Final.
Returning in 2020, they won the right to represent Lithuania with the song On Fire, but the contest was cancelled.
In 2021 they returned with the song Discoteque and finished in 8th place.