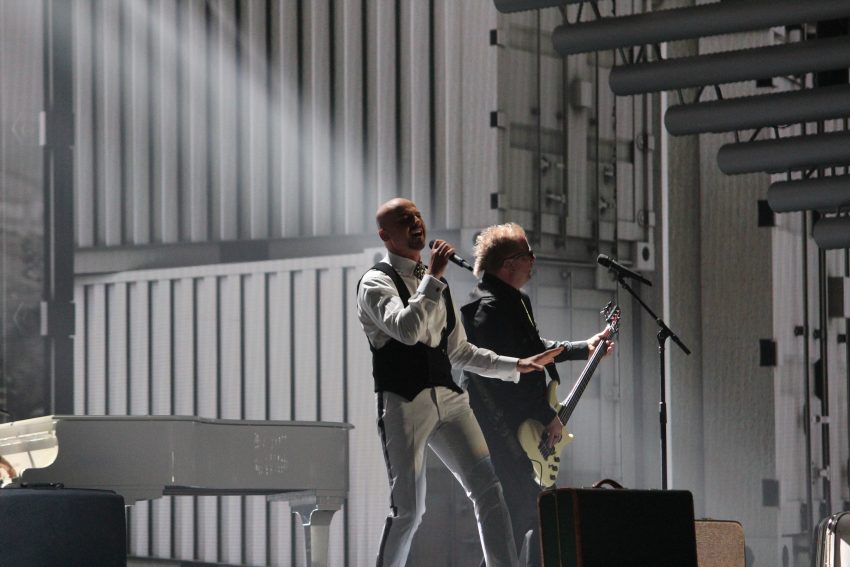 In a press conference in Bucharest, the Romanian broadcaster revealed some minutes ago the 12 semi-finalist of this year's Selectia Nationala, through which the country will select their representative for the Eurovision Song Contest 2016. The semi final will take place on March 4 and the final will follow on March 6. Both of the shows will be held in Baia Mare.
TVR announced the names and the songs of the 12 semifinalists in their national final for the Eurovision Song Contest. Surprisingly, well known artists who confirmed having submitted songs are not in the line up. The most notable absentees are Ramona Nerra, Otilia and Cristina Vasiu.
The 12 semifinalists are:
Hayley Evetts – Brand New Day
Irina Popa – Lasă-mă, eu te las
Doru Todoruţ feat. Irina Baianţ – The Voice
Dream Walkers – Let It Shine
Florena – Behind the Shadows
Mihai Băjinaru – Never Too Late
Ovidiu Anton – Moment Of Slilence
Jukebox – Come On Everybody
Vanotek feat. The Code & Georgian – I'm Coming Home
Romania in the Eurovision Song Contest
Romania has participated in the Eurovision Song Contest seventeen times, debuting in the 1994 edition. With a total of five top-ten placements, their best results have been two third places, in 2005 with Luminita Anghel & Sistem performing Let Me Try and in 2010 with Paula Seling & Ovi performin Playing With Fire.
Romania, along with Greece, Russia and the countries that automatically qualify for the final, has never failed to make it to the grand final since the introduction of the semi-finals in 2004.
Last year in Vienna, Voltaj was placed 15th with De La Capat, a song about parents leaving their children back home in Romania while they have to head towards the West in search of work. Enjoy once more below.