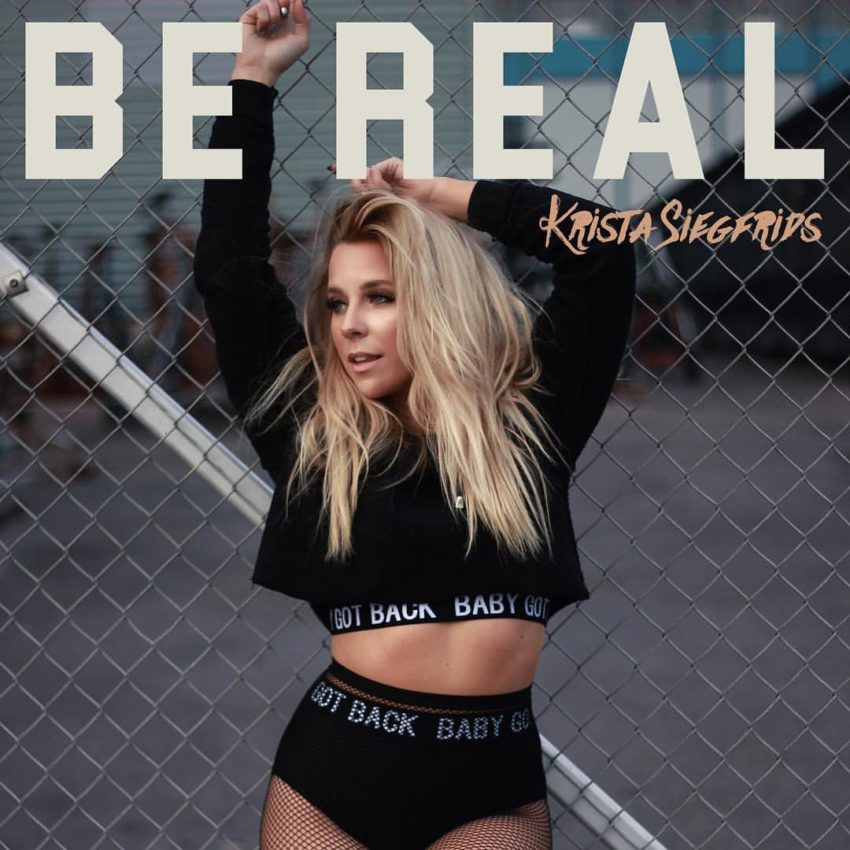 Krista Siegfrids is back with an edgy new sound on the new single Be Real. This is her first release since she signed with Universal Music Sweden earlier this year. In the coming Eurovision season she will be hosting the Finnish selection, and taking part in the Swedish one.
The video for Krista's new song Be Real was recently released. The video shows a stark change in Krista's image as the bubble pop of her earlier singles have been replaced with a much more mature and edgier sound. Described as 'Dirty house meets funked up pop', the single is already receiving positive reviews from fans. In the video Seigfrids invites you to blow her mind as she grinds with her dancers.
BE REAL MUSIC VIDEO IS HERE! TIME TO DANCE" Krista Seigfrids – Twiitter.
2016 has been a busy year for Krista. She participated in Sweden's Melodifestivalen with the track Faller however, she failed to get beyond the semi finals stage. The Swedish public decided to send Frans to represent them on home soil with his song If I Were Sorry. Krista also hosted Finland's Uuden Musiikin Kilpailu (UMK) in 2016, but did not host the UMK semi final 2, due to her participation in Melodifestivalen in Sweden. In July she also performed at the Eurogames in Helsinki.
Krista has been announced as the host of the UMK 2017 which will select the Finnish participant for the Eurovision song contest in Kyiv, Ukraine. She will once again also be taking part in the Swedish Melodifestivalen.
Krista at Eurovision
Siegfrids caused contraversy in 2013 when she represented Finland at the Eurovision song contest. She provided the contest with their first on air lesbian kiss at the end of her performance of Marry Me. She kissed one of her female backing singers which caused outrage amongst some of the more conservative counties participating.
It has been mentioned, but not confirmed, that Turkey decided not to broadcast the grand final that year for that reason. Marry Me placed 24th out of a possible 26 with just 13 points. Despite this the song peaked at number 6 in the Finnish singles chart.
You can see the video for Krista's latest single Be Real below. What do you think of the new image?