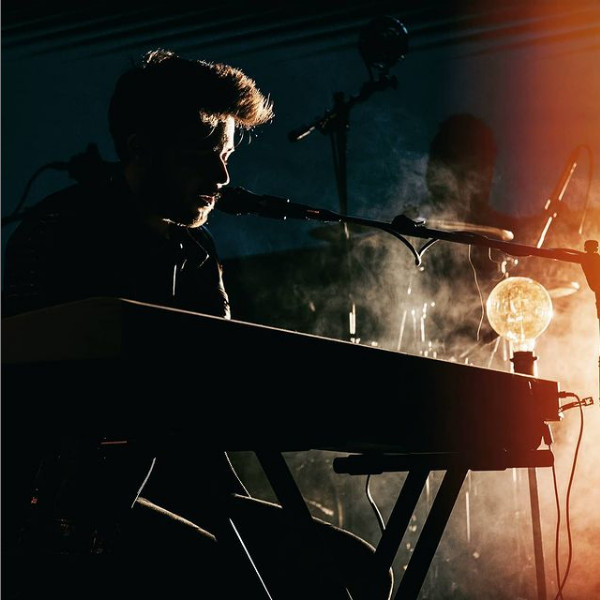 Tonight the second semifinal of Festival da Canção 2021 took place. We now know which acts will compete in the final to represent Portugal at the 2021 Eurovision Song Contest. Next week all ten remaining acts will participate in the grand final.
On the 6th of March, Portugal's Festival da Canção final will be held. Tonight, we saw the second and last semi-final. From each semi-final, five acts qualified for the final.
Tonight's second semi-final offered a good mix of established artists and talented newcomers. To become more familiar with them, we recommend that you check out our get-to-know article.
Result of Festival da Canção semi-final 2
Ten acts competed in the second semi-final. Five of them made it to the final.
Da Chick – I Got Music
Tainá – Jasmim
Ariana – Mundo melhor
EU.CLIDES – VOLTE-FACE (Qualified)

Joana Alegre – Joana do mar (Qualified)

Pedro Gonçalves – Não vou ficar (Qualified)

Ana Tereza – Com um abraço
Carolina Deslandes – Por um triz (Qualified)

Graciela – A vida sem acontecer
NEEV – Dancing in the Stars (Qualified)

The show
In Portugal, they are one hour behind Central European Time. Tonight's second semi-final kicked off at 21:00 local time, 22:00 CET. Tânia Ribas de Oliveira and José Carlos Malato hosted the second semifinal.
Short clips introducing the artists in the words of people who have worked with them or know them well were played before each artist performed their song. In it, they talked about their professional lives and creative process. The semifinalists also had the chance to have a little chat in the green room.
After all the acts performed, the presenters introduced Rita Guerra (Portugal 2003), Paulo de Carvalho (Portugal 1974 and 1977), Vanessa Augusto, Rita Carmo, NBC and Marta Carvalho (Festival da Canção 2020) who are members of the jury panel as they did in the first semi-final. The contestants answered the questions sent by the fans through Instagram on the green room.
A short clip revisiting the Portuguese 1996 Festival da Canção played. In 1996 Lúcia Moniz represented Portugal in Oslo with the song O meu coração não tem cor. Lúcia Moniz then performed her Eurovision song. After this, she talked about her experience representing Portugal in Oslo.
Before the results were announced, a video clip about the story of the 1971 Festival da Canção and the impact of the songs that participated in this edition of the Portuguese national selection, which are still well remembered in the country, was shown. After this, singer Agir performed Flor Sem Tempo which came in second place in the 1971 Portuguese selection and E Depois Do Adeus (Portugal 1974). Both songs were originally interpreted by Paulo de Carvalho who is one of the judges from this year's Festival da Canção.
Portugal at the Eurovision Song Contest
The Portuguese Eurovision journey is quite a roller coaster. There's one big high in terms of their 2017 victory by Salvador Sobral. From that victory it however went steep down with a last place in 2018 and a non-final qualification in 2019.
Over the years, Portugal did achieve other good results, but they never a solid period. To find three years in a row with top 10 results, one need to go back to 1971-1973. Up until the victory in 2017, their last top 10 result dates back to Lúcia Moniz in 1996.
Out of the 16 participations since in the past two decades, Portugal failed to qualify for the final 9 times.
In the embedded video below you can watch a special version of Salvador & Luisa Sobral perform the 2017 winning entry Amar Pelos Dois: